Main content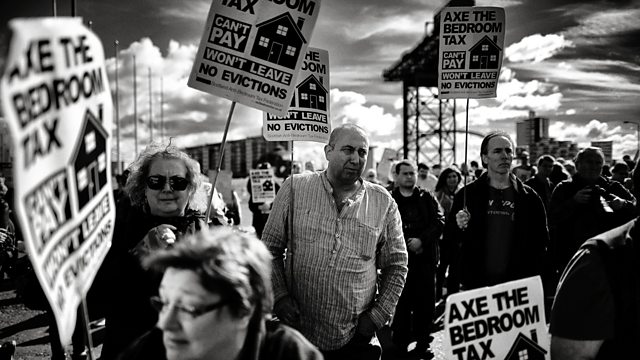 'Bedroom tax' win
The Supreme Court found the 'bedroom tax' violated two families rights. What impact will this ruling have? Plus the latest on the Tesco Bank fraud and RBS compensation fund.
Two families with disabled members won cases in the Supreme Court this week, overturning a reduction in their benefits because they had what the Government considered to be too many bedrooms. Will this ruling have lasting consequences?
Around 9000 customers of Tesco Bank have had their money returned after thieves took hundreds, in some cases thousands, of pounds from their current accounts. But will Tesco be compensating customers as well as returning their own money?
Royal Bank of Scotland announced this week it would compensate thousands of business customers who say it reclaimed loans and took their assets instead of supporting them through the financial crisis eight years ago. It's so-called Global Restructuring Group is accused of buying assets cheaply from firms it claimed to be helping. Many have gone bust and their directors have lost their homes. Do RBS's actions go far enough?
Presenter: Paul Lewis
Producer: Alex Lewis
Reporter: Lee Kumutat
Editor: Andrew Smith.