Main content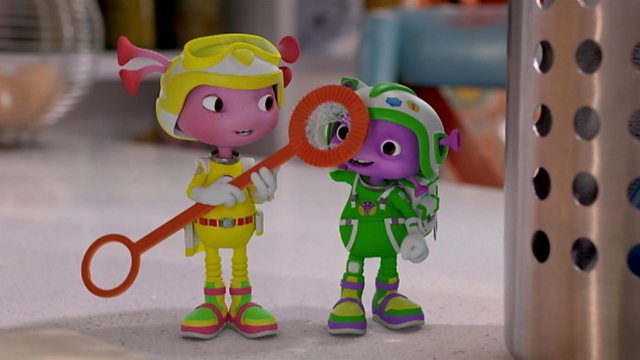 Tha builgeanan gheusach nan iongnadh an-diugh. Animated children's show. The children are busy blowing bubbles, causing much excitement for the Floogals.
Tha Mam Daonna a' ceannach builgeanan dhan chlann ach chan eil na Floogals buileach a tuigsinn ciamar a ghabhas an sèideadh 's iad den bheachd gur e draoidheachd a th' air cùl gnothaich.
Mum Hooman has brought home bubbles for the children, but the Floogals can't understand how such things can be blown into the air and believe that magic must be at play.