Main content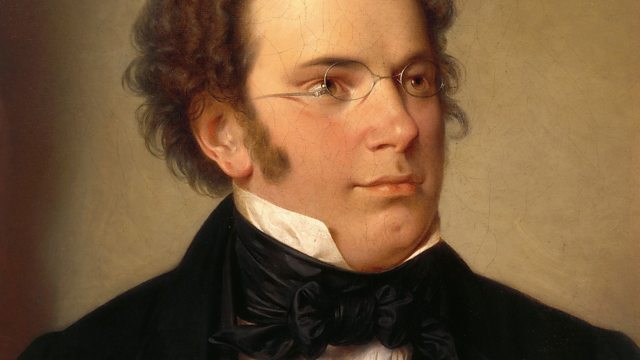 Donald Macleod on how in 1828 Schubert's attention was taken first with the touring violin virtuoso Paganini and then his own faith, as he composed the last setting of the Mass.
Donald Macleod continues his journey through Franz Schubert's final year of life - and the towering late masterpieces he composed.
There are few composers whose genius is so fertile that you can make a whole week of programmes from a single year of their life. Yet even by Franz Schubert's remarkably prolific standards, his last 12 months were utterly extraordinary. As his body entered terminal decline through a mixture of alcoholism and syphilis, masterpiece upon masterpiece poured from his pen: the String Quintet in C, the delirious last three piano sonatas, his Mass in E flat, the last collection of lieder, posthumously titled "Swansong" - and many more besides. This week Donald Macleod takes us through the last year of Schubert's tragically foreshortened life and death at the age of only 31.
As spring turns to summer in 1828, Schubert's attention is taken first with the touring violin virtuoso Paganini, and then his own deep Christian faith, as he composes the last - and possibly finest - setting of the Mass.
Psalm 92, D953
Elmar Schoter, baritone
Capella Bavariae
Wolfgang Sawallisch, conductor
Rondeau in A, D951
Martha Argerich, Nelson Freire, piano duet
Sanctus; Benedictus; Agnus Dei (Mass in E flat, D950)
Susan Gritton, soprano, Pamela Helen Stephen, mezzo-soprano, Mark Padmore, tenor, James Gilchrist, tenor, Matthew Rose, bass
Collegium Musicum 90
Richard Hickox, conductor
In der ferne; Abschied (Schwanengesang)
Christoph Prégardien, tenor
Andreas Staier, piano.