Main content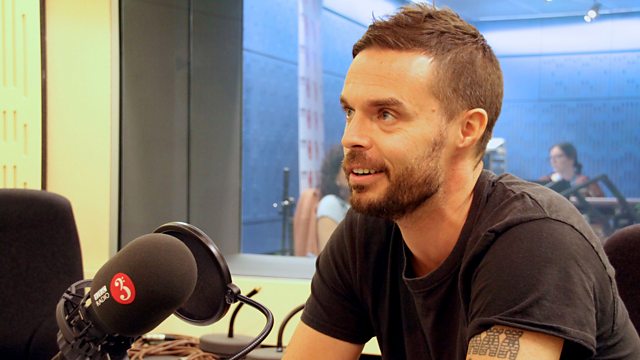 Thursday - Sarah Walker with Oliver Jeffers
With Sarah Walker. Including My Favourite Spanish Dances; Music in Time: the chalumeau; Artist of the Week: viola player Tabea Zimmermann, featured in Bartok's Viola Concerto.
9am
My favourite... Spanish dances. As nationalist feelings emerged during the revolutions of 19th century Europe, composers turned to the forms and styles of their native countries to emphasise their cultural heritage. In Spain composers such as Granados and Falla led the way, creating a style of music that became immensely popular across the continent. Sarah features examples by those two composers, and by followers of the style including Moritz Moszkowski, Mikhail Glinka and Maurice Ravel.
9.30am
Take part in today's musical challenge: identify a piece of music played backwards.
10am
Sarah's guest is the artist and illustrator, Oliver Jeffers. Oliver's work ranges from figurative painting and installations to picture book making. His books, which include The Incredible Book Eating Boy and Once Upon An Alphabet, have been translated into over thirty languages, and The Day The Crayons Quit, and its sequel The Day The Crayons Came Home, were both number one New York Times bestsellers. Oliver has won awards including The New York Times Best Illustrated Books, Smarties Award, The Red House Book Award, British Book Design Award, and The Blue Peter Book of the Year. Working in collaboration with Studio AKA, his second book Lost and Found was developed into an animated short film that has received over sixty awards, including a BAFTA for Best Animated Short Film. Throughout the week Oliver talks about his art and illustrations and shares a selection of his favourite pieces of classical music, including works by Bizet, Mascagni and Beethoven.
10.30am
Power of Three - The next episode in a 70-part daily series of pioneering sounds from the BBC Third Programme and Radio 3 archives presented by David Hendy.
Music in Time: Baroque
Sarah place Music in Time, going back to the Baroque period to discover the chalumeau, the forerunner of the clarinet.
11am
Sarah's artist of the week is one of the world's leading viola players, Tabea Zimmermann, whose playing is celebrated for its breadth, suppleness, and singing tone. These qualities are demonstrated throughout the week, in music ranging from 20th-century masterpieces that Zimmermann has championed, including the Viola Concerto by Bartok and the Viola Sonata by Rebecca Clarke, to more intimate works, such as an elegy by Glazunov, a suite for solo viola by Max Reger, and Berlioz's Harold in Italy - a lyrical meditation on Lord Byron's Childe Harold.
Bartok
Viola Concerto
Tabea Zimmermann (viola)
Bavarian Radio Symphony Orchestra
David Shallon (conductor).
Music Played
MY FAVOURITE...SPANISH DANCES

OLIVER JEFFERS' CHOICE NO. 1

OLIVER JEFFERS' CHOICE No. 2

MUSIC IN TIME: BAROQUE

ARTIST OF THE WEEK: TABEA ZIMMERMANN
Recording Rewind
The music played:
Khachaturian
Spartacus: Adagio of Spartacus and Phrygia 
Royal Philharmonic Orchestra
Yuri Temirkanov (conductor)
EMI