Main content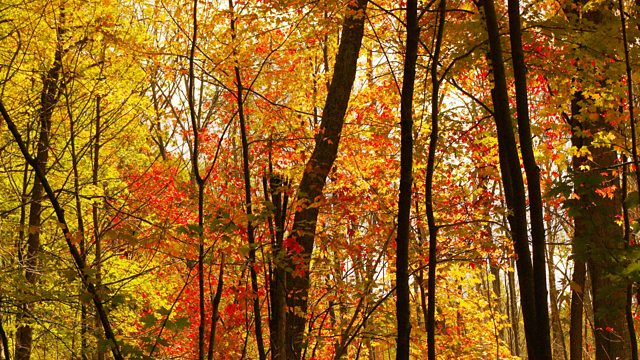 West Midlands
Eric Robson and the panel are in the West Midlands. Answering the questions this week are Bunny Guinness, Bob Flowerdew and Christine Walkden.
Produced by Dan Cocker
Assistant producer: Hester Cant
A Somethin' Else production for BBC Radio 4.
Fact Sheet
Q – I accidentally watered a rose bush with weed killer. It's bravely fighting back.  Should I cosset it or dig it up?
Christine – Dig it out and start again
Bunny – Depends what weed killer it was but it sounds like it's badly damaged – start again
Q – Can I use rabbit pellets as fertilizer?
Bunny – If you give them a rich diet then they will burn the lawn.  I'd water where they've been to dilute the area and then put the droppings on the flowerbeds.
Bob – I'd put them on the compost
Q – What type of hops should I grow? For both brewing taste and aesthetics.
Bob – You need female hops.  Seeds spoil the fermentation.  Specialist hops are essential – not wild or ornamental. 
Bunny – Contact the national collection of hops – they'll be able to advise on your local climate/soil etc.  I grow 'Golden Hop' – very easy and quite attractive (but no good for beer making). 
Bob – Beware – they do grow tall!
Q – I have a ten-year-old brown fig that crops very heavily but I can't make it into a tree shape.  Any advice?
Bunny – It's probably 'Brown Turkey'. 
Bob – They do grow vigorously.  Cut out the long shoots that are long-jointed (big gap between the leaves) as they don't fruit and just tend to grow and grow.  Leave the short-jointed bits.  Keep any fertilizers away.
Q – We have a small, triangular, south-west-facing garden.  Suggestions for fast-growing screens?
Bob – Kerrier – it can get 5-8ft depending on how rich the soil is.
Christine – Pleached trees.  An evergreen like a Filaria.
Q – When we talk about 'acid loving' plants are they actually acid loving or are they lime hating?
Bob – Both.  Ericaceous plants are the main group we consider acid loving. 
Christine – The big problem is the lock up of phosphorous in the soil
Bunny – You can get sulphur pastilles to reduce the pH of your soil.  I'm on pH 8 so would never do things like Rhododendrons or Azaleas – but things like Blueberries are fine. 
Q – I've been growing small apple trees in containers for a few years and they're all a bit unhappy.  Are there organic things I can do to improve their condition?
Bob – There not too bad.  You need to water regularly with rain water.  I use liquid feeds and the start of the year I'd use a top dressing (a handful of blood fish and bone meal) too.  Capsids could be making the small marks.
Christine – I think you've got a problem with water pressure – that's what causing the marks.
Bunny – These patio apples are very popular at the moment – they're grown on an M-27 dwarf stock.  I'd take the bottom off the pots and let them grow down into the soil.
Bob – You also need to thin out the fruits a bit so they're well spaced
Q – What makes a good front garden?
Christine – Diversity, lots of colour, tidiness. 
Bob – Neat and tidy. 
Bunny – Be interesting. Grow vegetables if you like!
Q – I planted a silver birch tree and it's now taller than my house. I've got to cut it down so what should I replace it with?
Bunny – Chop it down but let it grow back as a multi-stem. 
Christine – Amalanchier 'Obelisk' snowy something or other
Bob – Juniperus 'Skyrocket'