Main content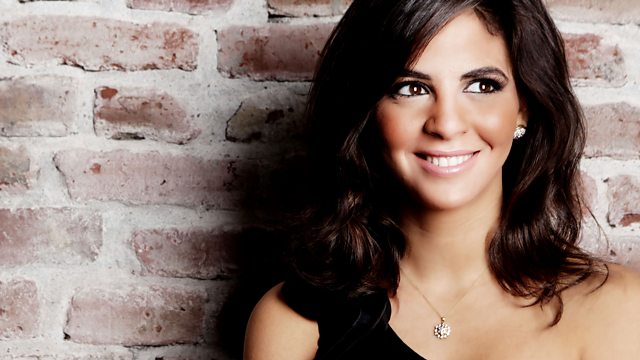 BBC New Generation Artists in Schumann
Soprano Fatma Said sings Schumann's seldom-heard 7 Songs, inbetween the composer's better known pieces Abegg Variations and Phantasiestucke.
BBC New Generation Artists in Schumann.
A seldom heard song cycle by Schumann is heard between two better known works.
Schumann: Abegg Variations Op. 1
Zhang Zuo (piano) - a former NGA.
Schumann: 7 Songs Op.104
Fatma Said (soprano), Dearbhla Collins (piano)
Schumann: Phantasiestücke Op.73
Annelien Van Wauwe (clarinet), Lucas Blondeel (piano).