Main content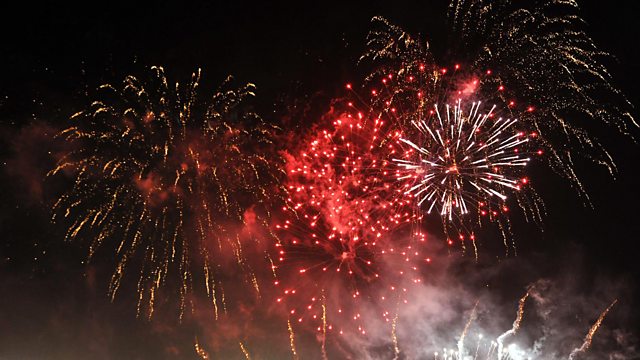 Treason and Plot
Texts and prose on the theme of treason and plots, with readers Art Malik and Frances Barber. With Milton, Shakespeare and Emily Dickinson, plus Haydn, Shostakovich and Berlioz.
Words and Music belatedly marks Bonfire Night with a selection of music, poetry and prose on the theme of Treason and Plot. Art Malik and Frances Barber read from texts ranging from Milton's Paradise Lost and Shakespeare's Macbeth and Othello to poetry by Emily Dickinson and Anna Akhmatova. Music comes courtesy of Haydn, Shostakovich, John Tavener and Berlioz.
Music Played
Timings (where shown) are from the start of the programme in hours and minutes
TRAD

The Fifth of November read by Art Malik

Milton

Paradise Lost read by Frances Barber

Shakespeare

Othello Act 1, Scene 3 read by Art Malik

Shakespeare

Macbeth Act I Scene V read by Frances Barber

Hilary Mantel

Wolf Hall read by Art Malik

John le Carré

The Spy Who Came in from the Cold read by Frances Barber

Aleksandr Solzhenitsyn

The Gulag Archipelago read by Art Malik

Anna Akhmatova

Requiem read by Frances Barber

Shakespeare

Julius Ceasar Act III, Scene 2 read by Art Malik

Shelley

The Mask of Anarchy read by Frances Barber

Dickens

A Tale of Two Cities read by Frances Barber

Wordsworth

The Prelude read by Art Malik

Ralph Waldo Emerson

Concord Hymn read by Frances Barber

Producer note

As sparklers, rockets and Catherine wheels light up the skies this weekend, Words and Music takes a trip to the darker side of Bonfire Weekend with the theme of Treason and Plot.  We start with Guy Fawkes' infamous scheme, with the ominous verse The Fifth of November heard over the menacing backdrop of Berlioz's Symphonie Fantastique. Stravinsky takes us soaring into the November sky with his Fireworks before Milton's rich evocation of gunpowder in Paradise Lost explodes into Haydn's Representation of Chaos from his oratorio The Creation. Milton's charismatic Satan was partly inspired by Guy Fawkes and in turn, Nick Cave and The Bad Seeds took inspiration in their Gothic ballad Red Right Hand from Paradise Lost.

From Guy Fawkes we move to two other villains, perhaps the greatest Shakespeare ever created: the scheming Iago from Othello and the awesome Lady Macbeth. Verdi's aria 'Credo in un Dio crudel' from his opera Otello perfectly captures the darkness of Iago's soul and the murky intrigue that permeates Shakespeare's play.

We remain in the politically and religiously unstable world of the Tudors for an extract from Hilary Mantel's Wolf Hall in which the wily Cardinal Wolsey does his best to buy time as his luck runs out with the capricious Henry VIII. The Gloria from John Taverner's  Missa Corona spinea, (likely to have been written for Wolsey himself), is full of the grandeur and majesty of the Tudor age, with all its attendant drama.

A movement from Shostakovich's String Quartet No. 8 takes us into the hellish paranoia of Stalin's Russia, an excerpt from Aleksandr Solzhenitsyn's Gulag Archipelago reminds us of how everyday life was permeated by a culture of spying and political plotting.

Plotting might be a murky business but it's also the route to revolution and social change. Mark Antony's speech at Caesars funeral from Shakespeare's Julius Caesar is a masterclass in oratory and the unmasking of plotters. In Shelley's Mask of Anarchy, the poet calls for an overthrow of the social order that to many at the time would have seemed treasonous.

The French Revolution sent shock waves across Europe, depictions of the civil strife there from both Dickens and Wordsworth demonstrate the shock and fear engendered by this blood soaked episode. Berlioz's full throttle version of La Marseillaise and Chopin's 'Revolutionary study' are full of the explosive tumult of that era. Ralph Waldo Emerson's Concord Hymn, written to commemorate the Battle of Concord which took place at the start of the American Revolution, offers a more reflective stance on those who pay the ultimate price for the political maneuvering and intrigue which can see nations fall and history made.