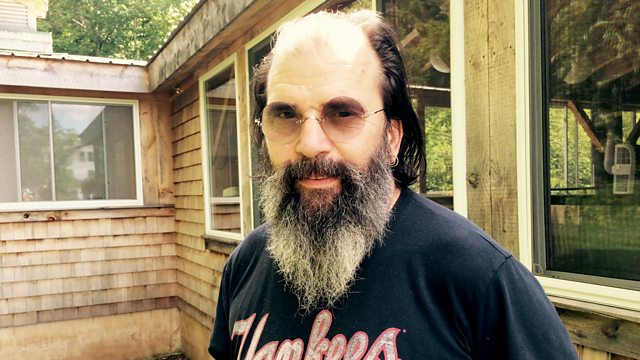 Steve Earle's Songwriting Bootcamp
Legendary country singer-songwriter Steve Earle unveils the secrets of composing a great song. Every year he runs a four-day intensive training session in the Catskill Mountains in upstate New York. Journalist and aspiring songwriter Hugh Levinson joined around 100 other would-be balladeers to see what they can learn both from Steve and his fellow teacher, Shawn Colvin. Listen in to stories of dreaming, methadone, guns, jail, death and betrayal. All the good stuff.
Producer: Smita Patel.