Main content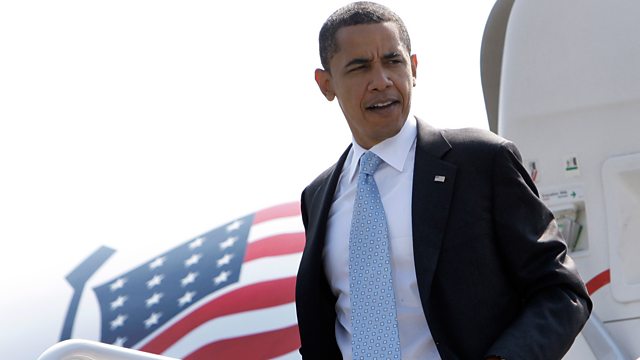 Obama warns Europe against nationalism
In-depth reporting and analysis from a global perspective. The World Tonight examines whether Europe's far right can take heart from Trump's victory.
We report from the Netherlands and talk to a Front National MEP in France - can Europe's far-right movements profit politically from Donald Trump's victory. America in a grip of a heroin and prescription-drugs epidemic. And Russia's economy minister arrested for taking bribes - but is there more to this than meets the eye?
(Photo: President Obama leaving Air Force One Credit: AP).
Podcast
In depth reporting, intelligent analysis and major breaking news from a global perspective