Main content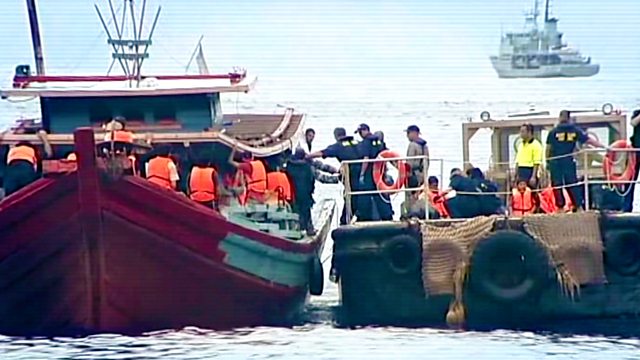 Chasing Asylum - Inside Australia's Detention Camps
Film exposing the impact of Australia's offshore detention policies through the personal accounts of people seeking asylum and whistleblowers who tried to work within the system.
Documentary which exposes the impact of Australia's offshore detention policies through the personal accounts of people seeking asylum and whistleblowers who tried to work within the system. Australia has successfully stopped hopeful asylum seekers and refugees from reaching its shores. Anyone picked up making the treacherous journey across the Indian Ocean is sent to Australian off-shore detention camps on the remote tropical islands of Manus and Nauru. Once there, men, women and children are held in indefinite detention, away from media scrutiny. Featuring never-before-seen footage of the appalling living conditions and shocking testimonies from both detainees and camp workers, Chasing Asylum exposes the impact of this policy on those seeking a safer home.
Director Eva Orner answers the Storyville Q&A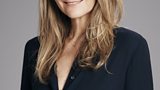 What is more important, story or character?
I think both are equally important and one can't live without the other.  In a film like Chasing Asylum character was quite difficult as a number of our subjects couldn't be identified and many weren't able to speak – so on occasion perhaps story over character but only in extenuating circumstances.

What made you first want to explore the subject?
Anger and frustration.  I have lived in the US since 2004 but am Australian.  I have been watching this story unfold and unravel from afar for 15 years and felt I had to do something.  Australia has some of the harshest refugee and asylum seeker policies in the world but because of a policy of secrecy most Australians and much f the word is unaware of it.  I wanted to tell the secret, shameful story.

How long did it take to get the film off the ground?
It was a remarkably quick to finance.  It took less then 6 months.  I raised the full budget privately, no government money.  It took 18 months to make and was not easy.  Secret filming, dodging new laws, requiring a large team of lawyers to protect my whistle-blowers and we filmed in Australia, Indonesia, Lebanon, Iran, Afghanistan and Cambodia.

What were you most surprised to learn in the course of production?  
In July last year half way through our edit, what we were doing, and what our whistle-blowers had disclosed in the film became a crime under new Federal Australian legislation, the Border Force Protection Act, with a 2 year jail sentence- for speaking out about the detention camps on Nauru and Manus Island.  Australia is a democracy and I don't understand how it can be if it outlaws free speech about something our government is doing with our tax payer dollar.  I am still gob smacked that this legislation exists and that there has been so little outcry about it.

What have been the differences in reception to the film in countries it has now travelled to?
The film premiered in April at Hot Docs in Toronto to sold-out screenings.  We received a lot of press and all of it was incredibly positive.  We are rated 100% on Rotten Tomatoes which is incredible.  The film premiered in Australia early May and screened theatrically for 4 months!  It has screened in New Zealand, Denmark, London, Warsaw and Barcelona at festivals and will screen on television around the world over the next 6-12 months.  I'm just so incredibly thankful people will see it and know what the Australian government is doing.

Which documentary has most inspired you?
Gosh so many.  Harlan County was an early inspiration from the incredible Barbara Kopple.  I love Lucy Walker's documentaries Devils Playground through to The Crash Reel.  And I am a huge fan of fellow antipodean Mark Lewis and his seminal Cane Toads.  

Favourite Website/blog?
Every day starts with NYtimes.com, Guardian.com, Newyorker.com, LAtimes.com, deadline.com – I need to lighten up lol!

Person you'd most like to interview (living or dead?)
Oooow, that's a goodie.  So many incredible people but my dad, Henry, died when I was quite young and I haven't seen him in almost 20 years.  He had an incredible life, achieved so much and there are so many things I'd like to ask him about as an adult.

Best piece of filmmaking advice you've ever been given?
My friend, filmmaker John Singleton encouraged me to direct.  I'd been producing for 15 years when we met.  I've since directed and produced my last 3 films and had an incredible time!

Best piece of filmmaking equipment you can't live without?
I'm about the best equipment for what you need to do.  A lot of this film was shot secretly on pen cameras that I bought online for about $100 each and I couldn't have made the film without them.  You do what you have to do to get the story!  Just make sure your sound is good.  You can get away with bad images in a pinch but not bad audio!

If money was no object, what is your dream documentary subject?
Space exploration and travelling to space would be pretty awesome!

Favourite film of all time?
The Lives of Others.  It's the one film I go back to over and over again.  And it's the film I wish I'd made (in the nicest, possible way.)  It's about love and art.  And political oppression.  And the crazy and terrible things we do to each other.  But mostly its about love and humanity.  I tend to like films based on real events the most.  All the Presidents Men and  Spoltlight  are also favourites.  See I need to lighten up!

Most difficult access?
Australia's offshore detention centres.  Under Australian legislation I have broken a law making this film under the Border Force Protection Act – just telling and showing the truth that our tax payer dollars are paying for.

Still can't get my head around the fact that this legislation exists in a democracy!

Best recent read?
I always have a few books on the go, at once.  Recent reads I enjoyed are Elliot Perlmans latest "The Streetsweeper. "  He is one of the great Australian fiction writers.   Jon Ronson's  "So you've been publicly shamed."  And "Submission" by Michel Houellebecq – loved it.

Credits
| Role | Contributor |
| --- | --- |
| Producer | Eva Orner |
| Director | Eva Orner |
| Series Editor | Nick Fraser |