Main content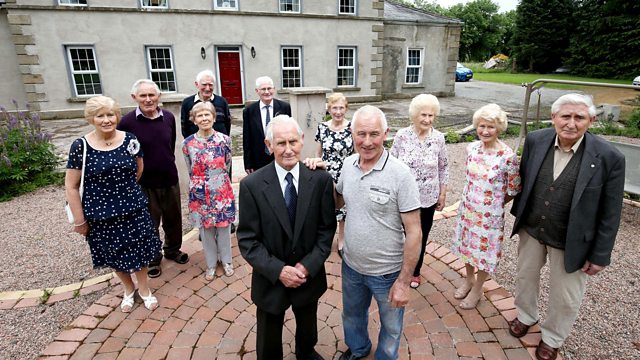 Documentary following the Donnelly family from County Armagh, thought to be the oldest group of siblings in the world, with a collective age of 1,064 years.
The Donnelly family from rural County Armagh are thought to be the oldest group of siblings in the world, collectively they add up to an incredible 1,064 years. In a film that looks at what it means to grow older in today's society, we follow the family as they attempt to get a world record.
Austin Donnelly (70) and his 13 siblings, Sean (92), Maureen (91), Eileen (89), Peter (86), Mairead (85), Rose (84), Tony (82), Terry (80), Seamus (79), Brian (75), Kathleen (74), Colm (72) and Leo (70), came to the realisation that all their ages added up to a grand total of 1,117 (at the time) after Austin decided, playfully, to do a bit of maths at his oldest sister Maureen's 90th birthday party earlier last year. From then on the seed was planted and Austin was now determined to find out if they really are the oldest group of siblings in the world.
Sadly, before being able to complete his world record journey, Austin passed away earlier this year. His twin Leo, has taken up the mantle to complete the family's world record attempt in his brother's honour. Following Leo's efforts, the film weaves a stunning portrait of a large family from rural Northern Ireland growing up in the most turbulent of times. Incredible family archive helps to bring to life personal recollections and experiences. The Donnellys, in all their years, are our guides through a magical historical journey, with they themselves at the centre of it.
Credits
| Role | Contributor |
| --- | --- |
| Producer | Des Henderson |
| Director | Des Henderson |
| Producer | Deirdre Donnelly |
| Executive Producer | Ed Stobart |
| Executive Producer | Justin Binding |