Main content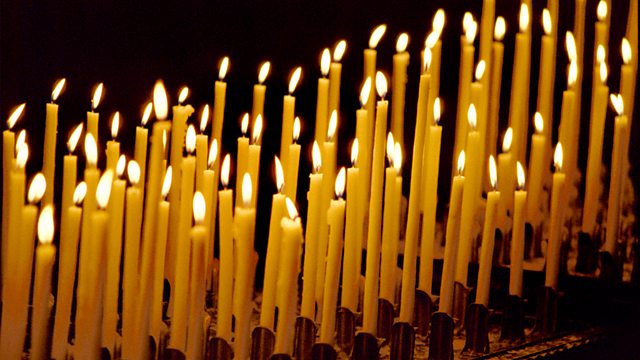 24/10/2016
A reading and a reflection to start the day with Canon Jenny Wigley, Rector of Radyr in Cardiff.
Script:
Good morning. When the United Nations was formed on this day in 1945, it set out its purpose in brave and simple terms: 'We the people of the United Nations are determined to save succeeding generations from the scourge of war'. There have been criticisms of the UN's effectiveness since then, but few would question its principles.
The Founding Charter goes on to speak of the dignity, worth and equality of every human being and a key focus of the UN's work has been the practical championing of human rights: promoting health for all, education for children and the welfare of refugees.
Rolling that out on a global scale continues to be a challenge; wars are still fought, inequalities and injustices continue. But that shouldn't deter any of us from doing what we can with individuals and groups in our own communities.
I'm reminded of a well-known modern fable by Loren Eiseley. There's an old man on a beach where thousands of starfish have been left grounded when the tide went out. He's picking them up, one at a time, and throwing them back into the water. A passer-by tries to persuade him to give up- can't he see that there are too many for him to make a difference?   The old man simply throws another starfish into the ocean and smiles:  "I made a difference to that one," he says.
It may not be in our power to change the world, but that shouldn't stop each of us from finding a way to change someone's world. That's how we make our commitment to the dignity, worth and equality of all, and how we fulfil the 'golden rule' of the world's Great Faiths: to love our neighbours as ourselves.
We pray for God's world in its beauty and its brokenness.... for the victims of poverty, disease and injustice... for all who suffer at the hands of others...
Lord, make us hunger and thirst for righteousness that your kingdom may come and your will be done, on earth as it is in heaven. Amen