Main content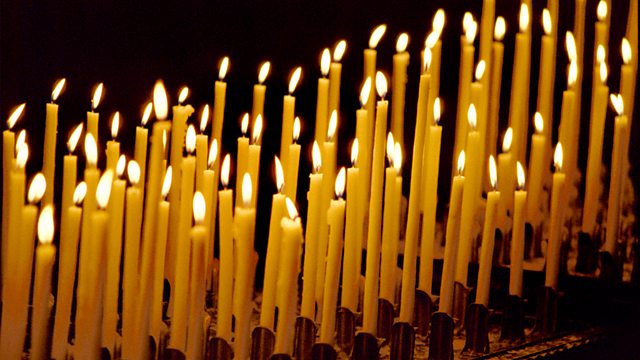 27/10/2016
A reading and a reflection to start the day with Canon Jenny Wigley, Rector of Radyr in Cardiff.
Script:
Good morning. When you grow up in Wales, as I did, there's no escaping the influence of Dylan Thomas who was born on this day in 1914. His poems and prose were part and parcel of the classroom and the concert stage.
Studying at university in England, I learned to treasure the poetry as it gave voice to my longing for home, and Dylan quotations found their way into many an essay or seminar paper.
And then, wonderfully, I found myself working in the very part of Swansea where Dylan Thomas was born! Visitors could expect to be treated to a brisk walk up to Cwmdonkin Park, past the genteel Edwardian semi with its blue plaque. And I joined the many who make the pilgrimage  to Laugharne, to the boathouse where he penned many of his greatest works. Over the years I've been able to discover something fresh in his writings in each new place and context for my ministry.
In my present parish, we hold an annual service where we invite those who've been bereaved recently, including each family for whom I've conducted a funeral in the last year. They're not necessarily churchgoers, and so we're careful to choose a wide range of readings and music.  As well as a bible passage there may be a piece of poetry- and that's when I return to some of Dylan Thomas' most profound insights
I put the anguished words he wrote for his dying father-'Do not go gentle into that good night'- alongside the words of St John's gospel which tell us that 'Jesus wept' at the grave of his friend Lazarus. It's a way to acknowledge the reality of pain and loss, and through it to discover the precious promise of eternal life.
Eternal God, whose word called creation into being, who made yourself known in the spoken word, the written word and the Living Word; fill us now with your Spirit that all that we say and hear and think may be for your praise and glory. Amen