Main content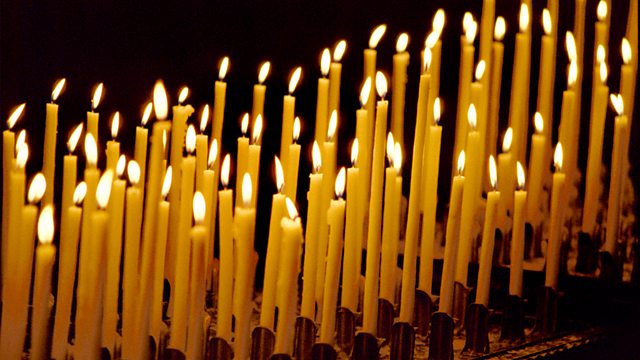 26/10/2016
A reading and a reflection to start the day with Canon Jenny Wigley, Rector of Radyr in Cardiff.
Script:
Good morning. The magnificent dome of St Paul's is such a familiar feature of the London skyline, but it's there for us to admire only because of the Great Fire that swept the city 350 years ago.  The last stone of Sir Christopher Wren's new cathedral was put in place on this very day in 1708.
At the time, the fire must have seemed like a catastrophe, though with a mercifully small loss of life. But in fact, the near total destruction of the old buildings of the mediaeval City created an unparalleled opportunity not just for rebuilding, but for transformation.
That's what Wren seized upon with his plans for the new cathedral. His design was for a great dome to crown the cathedral and the city for generations to come. It wasn't a re-creation. It was a new creation.
It takes courage to set out on a radical project, to sit down with a blank sheet and be completely open to the future. Anything could come from it. But while most of the City was rebuilt following the old street plans, the churches were new designs, and the glorious building that is St Paul's cathedral was very much an expression of Wren's Christian faith.
And at the heart of that faith is the hope of resurrection. In one striking passage in St John's gospel, Jesus takes the image of the destruction of Jerusalem's holiest shrine and applies it to himself.  'Destroy this temple, and in three days I will raise it up'. The one whom they put to death on Good Friday would rise on Easter Day, and the promise of the Christian faith is that through Jesus death has become the gateway to eternal life.
God, by whose power we are created and by whose love we are redeemed: be with us as we begin this new day. Turn our fear into courage, our doubt into faith, that your transforming love may shine in our lives now and forever. Amen.