Main content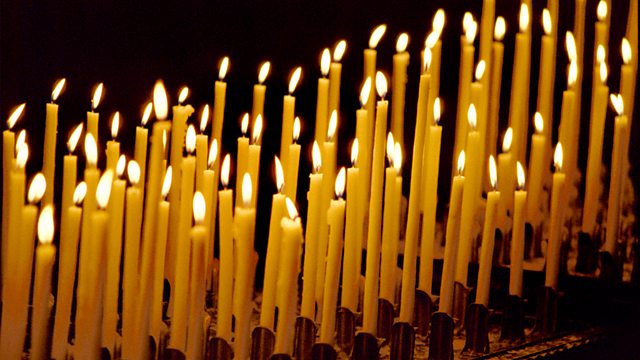 25/10/2016
A reading and a reflection to start the day with Canon Jenny Wigley, Rector of Radyr in Cardiff.
Script:
Good morning.Today we mark the birth of one of the towering figures of 20th century art, Pablo Picasso. Over the years I've seen a number of his works on show in galleries but what I remember most vividly is a visit I made to the place that inspired one of his most famous paintings – Guernica. It was bombed and almost destroyed in the Spanish Civil War and Picasso completed his monumental work within weeks of learning of the huge number of civilians who were killed there.
The painting is monochrome – black, white and grey, like a newspaper photograph. It captured a single moment of history, and in so doing became a perpetual reminder of the tragedy of war.                                                                Almost immediately the painting went on a world tour, becoming an anti-war symbol and an embodiment of peace.  Picasso's vision brought the agony of Guernica to the attention of the world. He enabled people to confront the reality of evil, suffering and death, and invited them to take sides: no one should remain neutral.
These days, mercifully, the repaired and reconstructed town seems very ordinary, and yet my visit there showed me how much has changed.  At the heart of Guernica today  is the Peace Museum and around it the town has rebuilt its life.
The image of a community ravaged by war has given way to the experience of a community learning to live at peace with itself. It's what's captured in the beautiful vision of the prophet Micah:  They shall beat their swords into ploughshares and their spear into pruning hooks. Nation shall not lift up sword against nation, neither shall they learn war anymore, but they shall all sit under their own vines...and none shall make them afraid.'
All-knowing God, you lay before us the choice between love and hate, life and death; help us to share your vision for humankind and to build a world where justice and peace will flourish. Amen.