Main content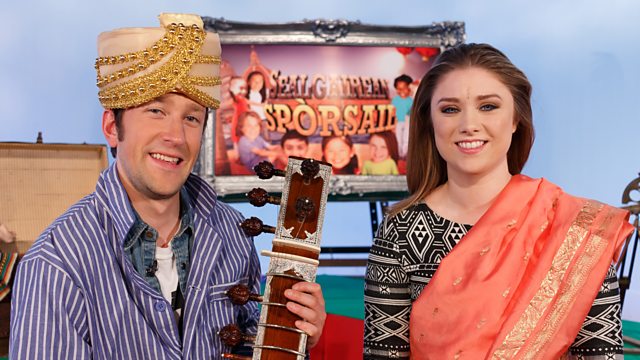 Light-hearted look at historic civilisations and their inventions. Travel back to ancient India with Calum, Kerry Anne and the History Hunters.
Siubhail dhan t-Seann Saoghal Aràbianach cuide ri Calum, Kerry Anne agus na Sealgairean Spòrsail. Le fiosrachadh annasach agus beò-dhealbhaidhean, chì sinn buaidh innleachdan bho shean air ar saoghal an-diugh.
Travel back to ancient India as Calum, Kerry Anne and the History Hunters continue to bring history to life with fun facts, animations and experiments which show how inventions and discoveries from ancient times helped shape our everyday lives.
A millennium ago the Middle East was known as Persia or Arabia, an empire stretching from Europe to Africa and Asia. It was a golden age of storytelling and inventions, like the camera. With a modern camera for reference, the Hunters make a camera obscura using a blacked out room, a small hole and a screen.
India had great kings called the Moghuls who created magnificent buildings, such as the Taj Mahal, and managed to keep them cool long before air conditioning. Today, the History Hunters use similar cooling principles to lower the temperature in their cardboard playhouse. Want to print a perfect pattern on fabric the Indian way? Watch the Hunters as they follow the block printing technique used by Indian textile designers to repeat a symbol on cloth.
In the studio, Calum and Kerry Anne discover the first ever pyjamas. They test spices and curries that became famous worldwide and tuck into Indian sweets. Who first made sweets? The ancient Indians of course!