Main content
Clips

Ploughing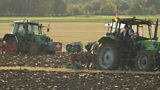 Dougie is at the European Reversible Ploughing Championships at Gullane in East Lothian. Competitors have travelled with their tractors from across Europe in the hope of ploughing the perfect furrow.
Eagles in Flight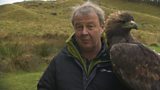 It's forty years since the reintroduction of the Sea Eagle to Scotland. To celebrate Euan heads into the Cairngorms to get a unique view of a Sea Eagle and a Golden eagle in flight. As well as providing an eagle-eyed view of the Cairngorms the film reveals the very different way these two eagles hunt.
Mobile Banking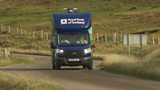 November marks seventy years since the first mobile bank in the world began its route in the Western Isles. To mark the anniversary Dougie joins a Royal Bank of Scotland Van as its does the rounds in the far North West.
Shooting over Pointers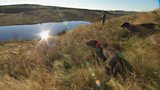 Euan follows a small scale hunt that involves two guns working with pointers to flush out and retrieve pheasants. It's an affordable form of shooting based around only taking what you need for the pot.
Small Isles – Muck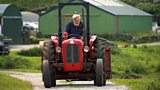 Dougie continues his journey through the Small Isles with a visit to Muck – the last remaining privately owned island in the chain. Lawrence MacEwan and his family have been farming on the island for the last 38 years. Now Lawrence's son and daughter have returned to the island with their families to set up businesses.
Credits
| Role | Contributor |
| --- | --- |
| Presenter | Dougie Vipond |
| Series Producer | Simon Cousins |