Main content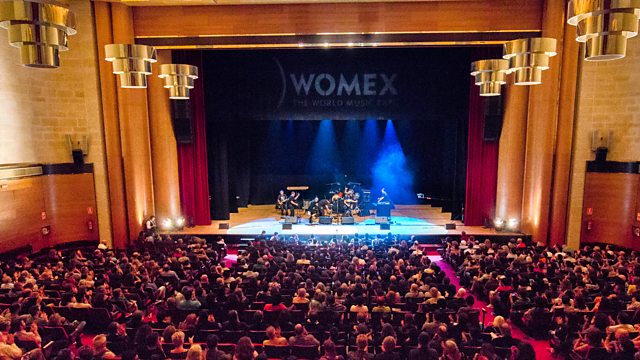 Nick Luscombe with live music from Womex
Nick Luscombe presents highlights from the 2016 Womex festival. Plus music by post-rock quartet Thought Forms, dance trio Forma and avant-garde electronic duo Diseño Corbusier.
Nick Luscombe presents live highlights from the 2016 WOMEX festival in Santiago de Compostela.
WOMEX (World Music Expo) is an annual international showcase, bringing together new music of all genres from all continents. This year it took place between October 19 and 23. Also, Nick will be picking tracks to play by Edinburgh sound-music collective Relative Abundance, Bristol post-rock quartet Thought Forms, and Brooklyn dance trio Forma.
Produced by Jack Howson for Reduced Listening.