Main content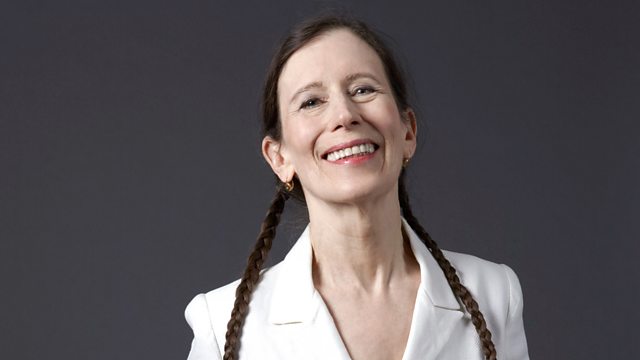 Meredith Monk discusses with Donald Macleod the inspiration behind her work Dolmen Music. Also including Gotham Lullaby, Vessel, Pais, Our Lady of Late, Quarry.
Meredith Monk sits and sings beneath a Dolmen in France, presented by Donald Macleod.
Meredith Monk has been described as one of America's coolest composers. She is also a singer, director, choreographer, filmmaker, and installation artist. Monk's singular voice has been the central component in the work she has created over a trajectory spanning more than fifty years. As a pioneer in extended vocal technique and a composer of vocal and instrumental music, she has developed distinct sound worlds that have been described as "a beguiling repertoire of aviary microtones, robust yodels, and dusky, low-range chanting" and also as "a peerless mixture of otherworldly and human." Her music is identifiable as distinctly Meredith Monk, and has historically provoked strong reactions from audiences and critics alike. Now in her seventies Monk still tours performing her own works, and it was in Cologne where Donald Macleod caught up with her for Composer of the Week, to discuss her remarkable life and unique music.
In 1965 Meredith Monk had a revelation regarding the capabilities of the human voice, and created her own unique vocal technique. From the start Monk was interested in primordial utterance, the first sounds humans made. It was on a trip to France where she had the opportunity to visit a megalithic Dolmen. Sat beneath this stone table structure, singing with friends, Monk was inspired to compose Dolmen Music. During the 1970s she was also busy creating large scale site-specific works, including her opera epic Vessel. Quarry, another opera, she composed in 1976. Monk has said that in her whole lifetime, she felt most on fire when composing this work.
Gotham Lullaby
Meredith Monk, voice and piano
Vessel (Little Epiphany/Sybil Song)
Meredith Monk, voice and piano
Paris
Ursula Oppens, piano
Our Lady of Late (Unison)
Meredith Monk, voice and glass
Colin Walcott, glass
Gotham Lullaby
Meredith Monk, voice and piano
Quarry (Quarry Weave 2)
Musica Sacra
Richard Westenburg, condcutor
Dolmen Music
Andrea Goodman, voice
Meredith Monk, voice
Monica Solem, voice
Paul Langland, voice
Julius Eastman, voice and percussion
Robert Een, voice and cello
Producer Luke Whitlock.