Main content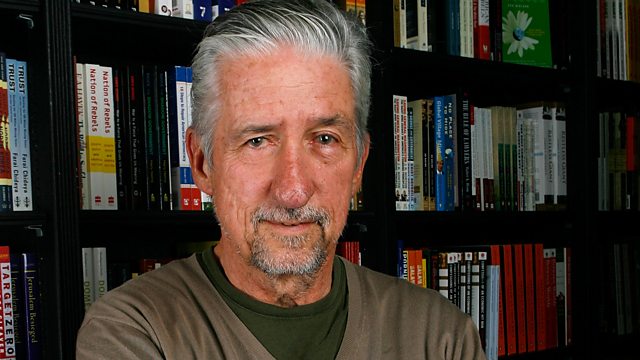 Tom Hayden, Valerie Hunter Gordon, Carole Blake, Anne Pashley
Matthew Bannister on political activist Tom Hayden, inventor Valerie Hunter Gordon, literary agent Carole Blake, opera singer and Olympic runner Anne Pashley.
Matthew Bannister on
American political activist Tom Hayden. He once said that people only knew four words about him: "Sixties, Radical, Jane and Fonda". He led anti Vietnam war protests and was married to the Hollywood star.
Valerie Hunter Gordon who invented the disposable nappy. Her prototypes were made from old wartime parachutes.
Literary agent Carole Blake who wrote a best selling guide for aspiring novelists.
And Anne Pashley, who won a silver medal at the 1956 Olympics, then became a leading opera singer.
Tom Hayden (pictured)
Matthew spoke to Godfrey Hodgson, the Observer's Washington correspondent in the 1960s, and to his friend and fellow activist, Robert J.S. Ross.
Born 11 December 1939; died 23 October 2016 aged 76.
Valerie Hunter Gordon
Matthew spoke to two of her children, Nigel Hunter Gordon and Frances Ross.
Born 7 December 1921; died 16 October 2016 aged 94.
Carole Blake
Last Word spoke to Isobel Dixon, a director of the Blake Friedmann Literary Agency and to crime author Peter James.
Born 1946; died 25th October 2016 aged 70.
Anne Pashley
Matthew spoke to her friend, Keith Grant and David Syrus, Head of Music at the Royal Opera House.
Born 5 June 1935; died 7 October 2016 aged 81.