Main content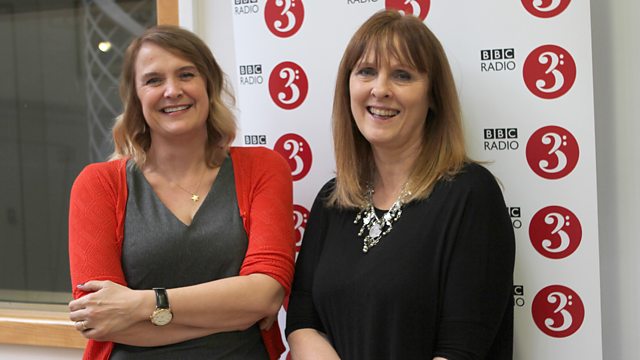 Monday - Sarah Walker with Debbie Horsfield
With Sarah Walker. My Favourite Scarlatti Sonatas; Music in Time: Satie's Gnossiennes; Artists of the Week: Collegium Musicum 90, in Haydn's Missa brevis Sancti Joannis de Deo.
9am
My favourite... Scarlatti sonatas. This week Sarah shares her favourite examples of Domenico Scarlatti's quixotic pieces for keyboard. Written principally for the entertainment of the Portuguese and Spanish royal families, Scarlatti deploys myriad virtuosic techniques to create sonatas that can be stately, scampering or thoughtful. Sarah showcases sonatas displaying these qualities, and more, in performances by pianists and harpsichordists including Yevgeny Sudbin and Andreas Staier.
9.30am
Take part in today's musical challenge: which location is being depicted in this piece of music?
10am
Sarah's guest is the theatre and television writer Debbie Horsfield. Debbie recently adapted Winston Graham's Poldark for BBC One. The hit adaptation, starring Aidan Turner as Ross Poldark, won the Radio Times Audience Award at this year's BAFTAs, and a third series has just been commissioned. Debbie started her career working for Trevor Nunn at the Royal Shakespeare Company, going on to become the resident writer at the Liverpool Playhouse. Her other television writing credits include The Riff Raff Element and Cutting It, which both earned her BAFTA Best Drama Series award nominations, as well as True Dare Kiss and All The Small Things. Debbie talks about her writing, and about heading to the Cornish cliffs to research Poldark, and shares a selection of her favourite classical music, including works by Bizet and Brahms, as well as Anne Dudley's soundtrack to Poldark.
10.30am
Power of Three - The next episode in a 70-part daily series of pioneering sounds from the BBC Third Programme and Radio 3 archives presented by David Hendy.
Music in Time: Modern
Sarah places Music in Time. Today she's in the Modern period, discovering the unusual modes and strange scales employed by the French avant-garde composer Erik Satie in his Gnossiennes, as he searched for his own musical language.
11am
Sarah's artists of the week are Collegium Musicum 90. One of the UK's leading baroque orchestras, Collegium Musicum 90 was founded by the violinist, and former leader of the English Concert, Simon Standage, and the late conductor Richard Hickox, taking its name from the musical ensembles and societies prevalent in the 17th and 18th centuries. The orchestra has recorded a wide variety of music from the baroque and early classical period, appearing in Europe and British music festivals, including the BBC Proms. Sarah showcases a selection of their recordings including a Mass by Haydn, concertos by Vivaldi and Albinoni, and overtures and suites by Thomas Arne and Telemann.
Haydn
Missa brevis Sancti Joannis de Deo, 'Kleine Orgelmesse', Hob. XXII:7
Janice Watson (soprano)
Collegium Musicum 90
Richard Hickox (conductor).
Rob Cowan muses on classical music's ability to create a soundscape of pure terror.
Music Played
My favourite...Scarlatti Sonatas

Debbie Horsfield's Choice No.1

Debbie Horsfield's Choice No.2

Debbie Horsfield's Choice No.3

MUSIC IN TIME: MODERN

ARTIST OF THE WEEK: COLLEGIUM MUSICUM 90

A Classical Chiller
Mapping the Music
Answer: Africa
The music played:
Saint-Saëns
Africa Fantasie, Op.89
Louis Lortie (piano)
Bergen Philharmonic Orchestra
Neeme Jarvi (conductor)
CHANDOS