Main content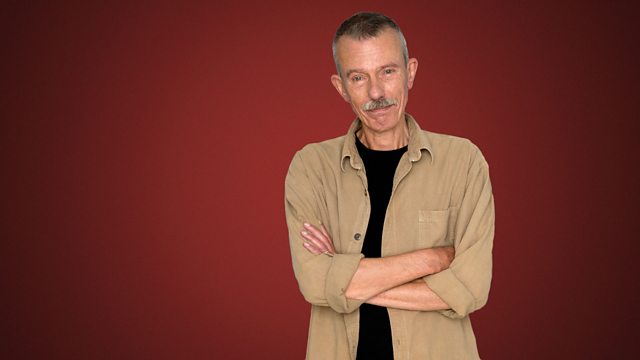 Rimsky-Korsakov's Sheherazade
Jonathan Swain presents a performance of Rimsky-Korsakov's Sheherazade from Romanian Radio.
Jonathan Swain presents a performance of Rimsky-Korsakov's Sheherazade from Romanian Radio.
1:01 AM BST
Glinka, Mikhail Ivanovich (1804-1857)
Overture to the opera 'Ruslan i Lyudmila'
Romanian Radio National Orchestra, Cristian Macelaru (conductor)
1:07 AM BST
Rimsky-Korsakov, Nicolai (1844-1908)
Sheherazade - symphonic suite, Op.35
Romanian Radio National Orchestra, Cristian Macelaru (conductor)
1:52 AM BST
Ravel, Maurice (1875-1937)
Alborada del gracioso (The Jester's Aubade) - from the suite 'Miroirs' (1905)
Bengt-Åke Lundin (piano)
1:00 AM GMT
Stenhammar, Wilhelm (1871-1927)
String Quartet No.3 in F major (Op.18)
Yggdrasil String Quartet
1:32 AM GMT
Grieg, Edvard (Hagerup) [1843-1907]
4 Psalms for baritone and mixed voices (Op.74)
Estonian Philharmonic Chamber Choir, Paul Hillier (conductor)
1:53 AM GMT
Bach, Johann Sebastian [1685-1750]
Violin Sonata No.3 in C (BWV.1005)
Vilde Frang (violin)
2:17 AM GMT
Mendelssohn, Felix (1809-1847)
Symphony No.3 in A minor (Op.56), 'Scottish'
BBC National Orchestra of Wales, Richard Hickox (conductor)
3:01 AM GMT
Schubert, Franz (1797-1828)
Piano Sonata in A minor (D.784)
Alfred Brendel (piano)
3:21 AM GMT
Telemann, Georg Philipp (1681-1767)
Suite in E minor
Douglas Mackie and Jane Dickie (flutes), Barbara Jane Gilby and Imogen Lidgett (solo violins), Sue-Ellen Paulsen (cello), Tasmanian Symphony Orchestra, Geoffrey Lancaster (conductor/harpsichord)
3:54 AM GMT
Copi, Ambrož (b.1973)
Psalm 108: My heart is steadfast
Chamber Choir AVE, Andraž Hauptman (conductor)
3:59 AM GMT
Mihelcic, Pavel (b.1937)
Nocturne for violin and guitar
Tomaž Lorenz (violin), Jerko Novek (guitar)
4:04 AM GMT
Enescu, George (1881-1955)
Romanian Rhapsody No.1 in A major (Op.11 No.1)
BBC Concert Orchestra, Barry Wordsworth (conductor)
4:17 AM GMT
Weber, Carl Maria von (1786-1826)
Agathe's aria 'Und ob die Wolke sie verhulle' - from Act III of "Der Freischütz"
Charlotte Margiono (soprano), Netherlands Radio Philharmonic, Kenneth Montgomery (conductor)
4:24 AM GMT
Chopin, Fryderyk [1810-1849]
Ballade for piano no.4 (Op.52) in F minor
Zbigniew Raubo (piano)
4:35 AM GMT
Saint-Saëns, Camille (1835-1921)
Introduction and Rondo Capriccioso (Op.28)
Taik-Ju Lee (violin), Young-Lan Han (piano)
4:45 AM GMT
Svendsen, Johan (1840-1911)
Romeo and Juliet (Op.18)
Norwegian Radio Orchestra, John Storgards (conductor)
5:01 AM GMT
Capricornus, Samuel (1628-1665)
Sonata a 3 from Continuation der neuen wohl angestimmten Taffel-Lustmusic (1671)
Musica Aeterna Bratislava, Peter Zajícek (director)
5:07 AM GMT
Arban, Jean-Baptiste (1825-1889) (arr. David Stanhope)
Fantasy and variations on a Cavatina from 'Beatrice di Tenda' by Bellini
Geoffrey Payne (trumpet), Melbourne Symphony Orchestra, Michael Halasz (conductor)
5:14 AM GMT
Verdi, Giuseppe (1813-1901)
Va Pensiero chorus from "Nabucco"
Canadian Opera Company Orchestra and Chorus, Richard Bradshaw (conductor)
5:19 AM GMT
Beethoven, Ludwig van (1770-1827)
Sonata quasi una fantasia for piano (Op.27 No.2) in C sharp minor, 'Moonlight'
Khatia Buniatishvili (piano)
5:33 AM GMT
Debussy, Claude (1862-1918)
Danse sacrée et danse profane for harp and strings
Eva Maros (harp), orchestra and conductor not credited
5:43 AM GMT
Brahms, Johannes (1833-1897)
Seven Songs: Wir wandelten (Op.96 No.2); Alte Liebe (Op.72 No.1); Das Mädchen spricht (Op.107 No.3); Immer leiser wird mein Schlummer (Op.105 No 2); Meine Liebe ist Grün (Op.63 No.5); Von ewiger Liebe (Op.43 No.1); Der Tod, das ist die kühle Nacht (Op.96 no.1)
Barbara Hendricks (soprano), Leif Ove Andsnes (piano)
6:04 AM GMT
Califano, Arcangelo (fl.1700-1750)
Sonata for 2 oboes, bassoon and keyboard in C major
Ensemble Zefiro
6:14 AM GMT
Scarlatti, Alessandro [1660-1725]
Toccata per cembalo d'ottava stesa in D minor (Napoli 1723)
Rinaldo Alessandrini (harpsichord)
6:34 AM GMT
Haydn, Joseph (1732-1809)
Symphony No.92 (H.1.92) in G major, 'Oxford'
Bergen Philharmonic Orchestra, Heinz Wallberg (conductor).