Main content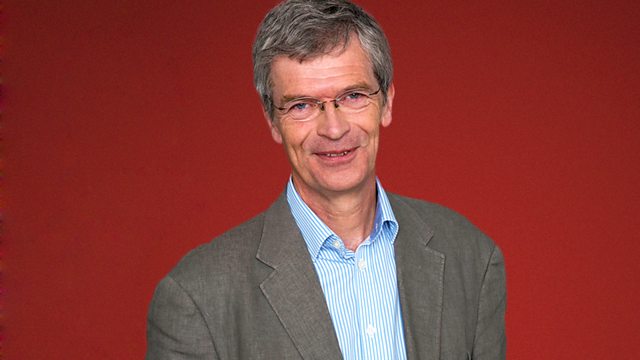 29/10/2016
In this week's selection from listeners' letters and emails, Alyn Shipton selects music from across all jazz styles including a swing jam session with the vibraphonist Lionel Hampton, teamed up with the tenor saxophonist Chu Berry
email your request: jazz.record.requests@bbc.co.uk.
Performers:
Artist  Benny Carter
Title  Bugle Call Rag
Composer Meyers / Pettis / Schoebel
Album  The Classic Years
Label  Prestige Elite
Number CDSGP0972 CD 2 Track 6
Duration  2.48
Performers: Benny Carter, as; cl; Bobby Stark, t; Jimmy Harrison, tb; Coleman Hawkins, ts; Horace Henderson, p; Benny Jackson, g; John Kirby, tu.
Artist  Louis Armstrong
Title  Muskrat Ramble
Composer Ory
Album  Complete NY Town Hall and Boston Symphony Hall Concerts
Label  Definitive
Number DRCD11291 CD 2 Track 1
Duration  6.16
Performers: Louis Armstrong, t; Jack Teagarden, tb; Barney Bigard, cl; Dick Cary, p; Arvell Shaw, b; Sid Catlett, d. 30 Nov 1947.
Artist  Lars Gullin
Title  Darn That Dream
Composer Burke / Van Heusen
Album  Lars Gullin Quartet
Label  Artist
Number AEP 409 S 1 T 2
Duration  6.01
Performers: Lars Gullin, bars; Lars Bagge, p; Claes Lindroth, b; Sture Kallin, d. 1960.
Artist  Lionel Hampton
Title  Shufflin at the Hollywood
Composer Hampton / Reuss
Album  The Lionel Hampton Story
Label  Proper
Number Properbox 12 CD 1 Track 13
Duration  3.00
Performers Chu Berry, ts; Lionel Hampton, vib; Clyde Hart p; Allan Reuss, g; Milt Hinton, b; Cozy Cole, d. 5 April 1939

Artist  Charlie Parker
Title  Koko
Composer Parker
Album  Bird of Paradise
Label  Chant du Monde
Number 274 1369.70 CD 1 Track 5
Duration  2.58
Performers: Dizzy Gillespie, t, p; Charlie Parker, as; Argonne Thornton, p; Curley Russell, b; Max Roach, d. 26 Nov 1945.
Artist  Miles Davis
Title  So What
Composer Davis
Album  Live in Den Haag
Label  Lonehill
Number 10206 Track 6
Duration  8.50
Performers: Miles Davis  t; John Coltrane, ts; Wynton Kelly, p; Paul Chambers, b; Jimmy Cobb, d. 2 April 1959.
Artist  Wynton Kelly
Title  The Surrey with the Fringe on Top
Composer Rodgers / Hammerstein
Album  Complete Live at the Half Note
Label  Phoenix
Number 131505 CD 1 Track 6
Duration  5.21
Performers: Wes Montgomery, g; Wynton Kelly, p; Paul Chambers, b; Jimmy Cobb, d. 26 June 1965.

Artist  Sarah Jane Morris / Antonio Forcione
Title  Superstition
Composer Stevie Wonder
Album  Compared To What
Label  Fallen Angel
Number AFSJM002 Track 8
Duration  3.55
Performers Sarah Jane Morris, v; Antonio Forcione, g; Martyn Baker, perc. 2016.

Artist  Mosaic
Title  Subterranea
Composer Ralph Wyld
Album  Subterranea
Label  Edition
Number 1077 Track 4
Duration  8.48
Performers: Ralph Wyld, vib; James Copus, t; Sam Rapley, cl; Cecilia Bignall, cello; Misha Mullov-Abbado, b; Scott Chapman d. 2016.
Artist  Gill Manly
Title  Up Above My Head
Composer Trad / Tharpe
Album  Going Home - Live at Hoodoos Lounge
Label  Gill Manly
Number 
Duration  3.03
Performers: Gill Manly, voc; Trevor Hyett, mandola, Thomas Coffey, g. ,
Artist  Ella Fitzgerald / Louis Armstrong
Title  Summertime
Composer Gershwin, Gershwin and Heywood
Album  Porgy and Bess
Label  Verve
Number 06025 17448209 Track 2
Duration  4.58
Performers: Louis Arsmtrong, t, v; Ella Fitzgerald, v; studio orchestra 1957.