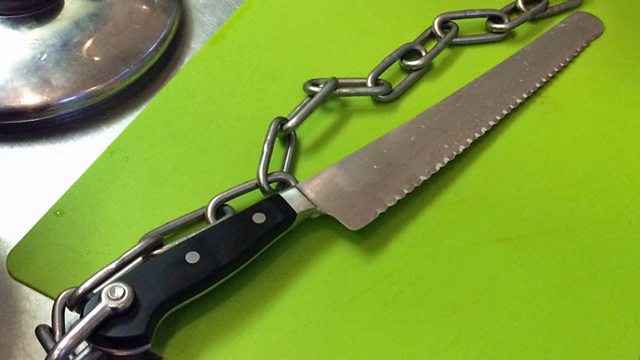 Trusting Inmates
Should we place more trust in prisoners to help them change their lives? "Trust is the only thing that changes people," says Professor Alison Liebling, the director of the Prisons Research Centre at the University of Cambridge. But, asks Lucy Ash, how can we encourage trust in prisons that are overcrowded, often understaffed, and blighted by rising rates of violence? Prisoners are locked up because they broke trust, and on the wings distrust, rather than trust, is an essential survival skill.
And yet Professor Liebling's latest evidence surprisingly shows that ultimately it is only staff-prisoner relationships built on trust that ensure better outcomes. "Values grow virtues", she argues. Treating prisoners with the same values as other people - dignity, respect, trust - will help them turn their lives around.
Producer: Arlene Gregorius
(Image: A knife with a blunted point, chained to a work surface. Credit: Rene Hut, of the Dutch Ministry of Justice).
Last on