Main content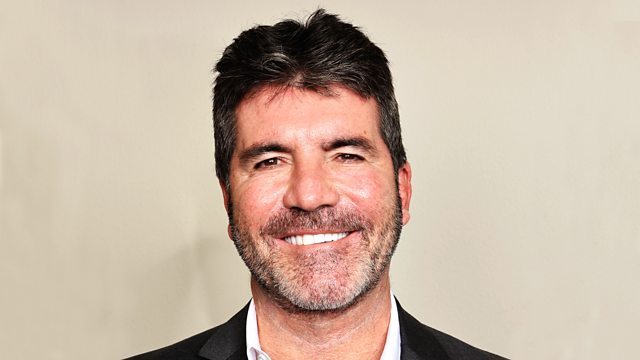 Showbiz talent manager Jonathan Shalit has known Simon Cowell for many years. In this special two-part programme, Jonathan chats to the man who changed the face of showbusiness.
The public face of Simon Cowell has been a fixture in our living rooms for almost the entire 21st century. As a starmaker and record company mogul, his influence stretches back further still. But for all his fame and wealth, Cowell remains a private, unostentatious man, unpretentious in his tastes and loyal to his friends.
One such confidant is Professor Jonathan Shalit OBE, and in this two-part profile, the entertainment entrepreneur takes Radio 2 listeners behind the velvet rope to reveal the Simon Cowell he knows. The programmes are based on an extensive and informal conversation in Cowell's west London home, where he reveals never-before-heard detail of his fascinating life and times.
Across the two programmes, the close friends discuss Cowell's family background, his years of teenage rebellion, early setbacks and ultimate triumphs. He talks about the artists and songs that inspired him, the stars he helped to create and who helped him to his greatest successes, how family life has changed him and how he feels about being perhaps the greatest music svengali of his generation.
In Part 1, we'll find out what his house is like, what he has on the walls and why home feels very different since he has become a father. He spontaneously fields surprise questions from some of his famous friends, and there's delightful detail about the contents of his wardrobe; the time he knocked himself unconscious; what his son Eric thinks of what he does for a living; why he would rather host a party than be a guest at one; and why, if he was still with us, Cowell's idol Frank Sinatra wouldn't be on Snapchat.