Main content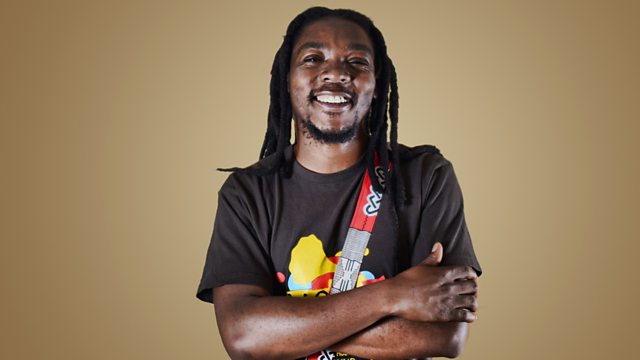 Breaking the Window with a Poem
Johannesburg-based poet Thabiso Mohare talks to poets who have embraced digital, and looks at how it has served the most political of them.
Johannesburg-based performance poet Thabiso Mohare talks to poets in South Africa, Nigeria and Kenya who have embraced the digital space to disseminate their work, and looks at how it has served them in continuing a tradition of the poet expressing resistance and representing the conscience of a people.
The role of the court poet or griot was to point out to the powers-that-be that they were messing up. Some of the most vital work being produced and performed now still reflects that role, as poets carve their own path, tackling issues as they see fit, or as part of protest movements such as Fees Must Fall in South Africa.
Thabiso talks to poets who write to agitate, and assesses how much the digital age is influencing the way emerging poets write and perform their work. The phenomenon of certain poems going viral (by Warsan Shire and Suli Breaks for example), and the Def Poetry Jam shows available online, drew several of South Africa's most prominent young performance poets to their chosen craft. But with the development of digital across Africa, their focus is shifting: they're not just looking to the West any more. Although US influence is strong in spoken word poetry, digital is allowing emerging poets to look instead to their home-grown talent for inspiration, and to foster Pan-African approaches. As well as enabling African narratives, some digital platforms are also affording more chances for people to use their mother tongue to speak to their own communities, which mainstream print publishers have rarely been interested in, or able to support.
Thabiso Mohare ('Afurakan'), a spoken word poet based in Johannesburg, is one of the poets and entrepreneurs spearheading developments in spoken word poetry in South Africa, and exploring the possibilities of what the digital space can offer poets in countries where publishers are pulling back from poetry. Thabiso talks to the digital pioneers who, as part of the broader tech revolution in a mobile-first continent, are offering poets across Africa a new outlet for presenting their work in a digital age.