Main content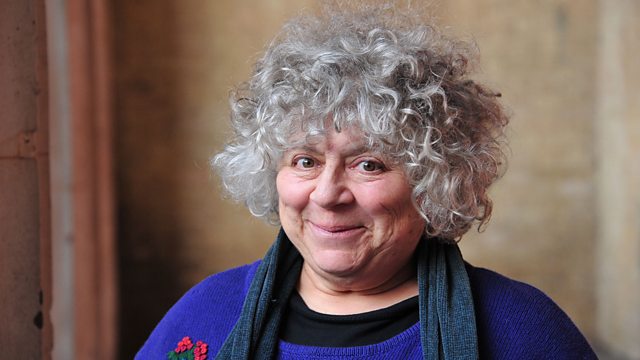 The Stroke Association
Miriam Margoyles makes the Radio 4 Appeal on behalf of The Stroke Association.
The award winning actress Miriam Margoyles makes the Radio 4 Appeal on behalf of The Stroke Association.
Registered Charity Number 211015
To Give:
- Freephone 0800 404 8144
- Freepost BBC Radio 4 Appeal. (That's the whole address. Please do not write anything else on the front of the envelope). Mark the back of the envelope 'The Stroke Association.'
- Cheques should be made payable to 'The Stroke Association.'.
The Stroke Association
The Stroke Association is the UK's leading charity for anyone affected by stroke. Our mission is to prevent strokes, and for those affected by this devastating condition to get the help and support they need for a life after stroke. Stroke is the world's second biggest killer and the burden of stroke is set to double worldwide by 2030. With 1 in 6 of us having a stroke in our lifetimes we must act now to conquer stroke.
Researcher Dr Anna Kuppuswamy of UCL studying post stroke fatigue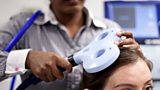 We believe in the power of research to save lives, prevent stroke and ensure that people make the best recovery they can after a stroke. We are investing in the next generation of stroke researchers to pioneer our lifesaving research.
One of our volunteers taking blood pressures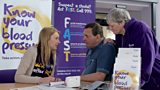 High blood pressure is the biggest cause of stroke. That's why we run a prevention campaign called Know Your Blood Pressure. Last year we took over 56,500 people's blood pressures. On average we refer three in 10 people to seek their GP's advice for high blood pressure. 
Our helpline officer Rhian answering a call for help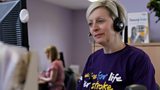 We run over 400 services across the UK for more than 67,000 stroke survivors. Last year our helpline received over 19,000 calls for help from stroke survivors and their family members.