Main content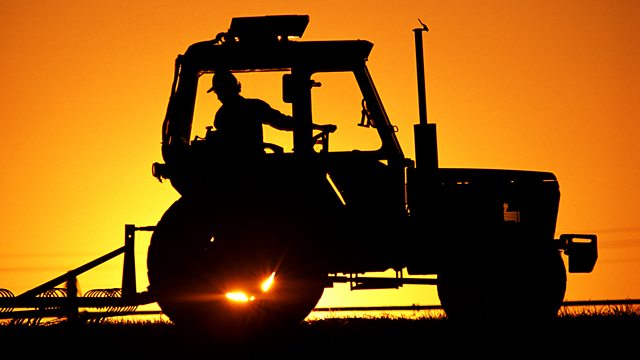 Rural Payments, Going to Farm in Tristan da Cunha, Country of Origin Labelling
The latest news about food, farming and the countryside. Charlotte Smith hears from a farmer about to leave for one of the world's most remote places.
Milk price rises - is this good news for all farmers? Chris Walkland, a dairy analyst, says some will still be frustrated.
All this week Farming Today has been looking at how food and drink is marketed to us, the consumer. Today the programme looks at Country of Origin labelling and what that means for the marketing of British processed meats such as ham. Pig farmers say they're concerned consumers are being misled when it comes to the provenance of pork products.
Tristan da Cunha is one of the world's most remote islands, lying around 1,700 miles off the coast of South Africa in the South Atlantic. It's the place Scottish farmer Alasdair Wyllie will be calling home as he sets off for a new job as farm advisor. He tells reporter Sally Challoner about his plans.
Ahead of the publication of a report into delayed farm subsidy payments, MPs have been grilling the chief executive of the Rural Payments Agency. Mark Grimshaw says that not all of the 2015 payments have gone out. The National Farmers Union says wrapping up last year's claims has been 'frustratingly slow', and that hundreds of farmers are considering appeals over their 2015 payments, which they believe to be wrong.
Presenter: Charlotte Smith
Producer: Fiona Clampin.
Last on
Broadcast