Main content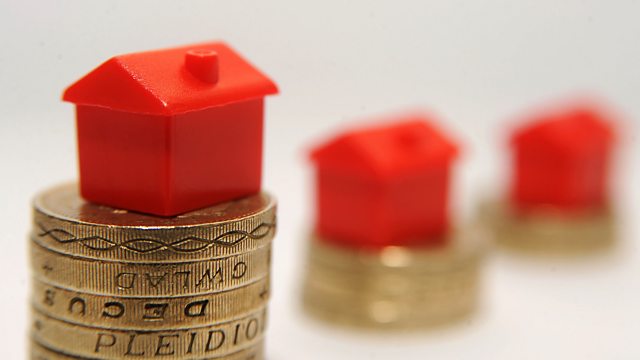 Interest-only mortgages
Interest-only mortgages, listeners share their John Lewis Partnership Credit Card website woes, pension freedom pros and cons plus problems facing vulnerable older private renters.
In 2014, excluding buy-to-let, there were around 2.8 million interest-only mortgages outstanding within the UK. Borrowers pay interest on the loan, then the capital has to be paid back when the mortgage term ends.
The popularity of that type of mortgage has fallen significantly over the years, however most lenders will have borrowers still on those deals. Some of those customers may find themselves in a situation where they don't have a plan in place to repay the outstanding capital. We hear from Christine who is facing a £150,000 repayment after her interest-only deal with Santander expired. Dean Mirfin, Group and Technical Director with Key Retirement discusses the wider issues around interest-only mortgages and potential options that may be available for people who are unable to repay.
Following requests from several Money Box listeners, we look at the problems they've experienced following a revamp of the John Lewis Partnership Credit Card website.
The latest figures from HMRC reveal that since the start of pension freedom in April 2015, half a million people have withdrawn £7.6 billion from their pension funds. It comes as separate figures suggest that the number of reported pension fraud losses is higher that previous estimates. How are people spending their drawdowns and what are the good and bad consequences of pension freedom? Michelle Cracknell, Chief Executive of the Pensions Advisory Service and Tom Selby, Senior Analyst at AJ Bell discuss.
Caroline Abrahams, Charity Director of Age UK outlines the charity's investigation into the problems and fears older tenants face when it comes to challenging their poor living conditions. It wants more protection for vulnerable older private renters.
Last on
Chapters
Interest-only mortgages

What are the options for people unable to repay?

Duration: 09:49

Older private renters

Age UK calls for better protection

Duration: 03:06

Pension freedom

The pros and cons of drawdown

Duration: 06:52

John Lewis Partnership

An online upgrade upsets Money Box listeners

Duration: 02:50

Broadcasts