Main content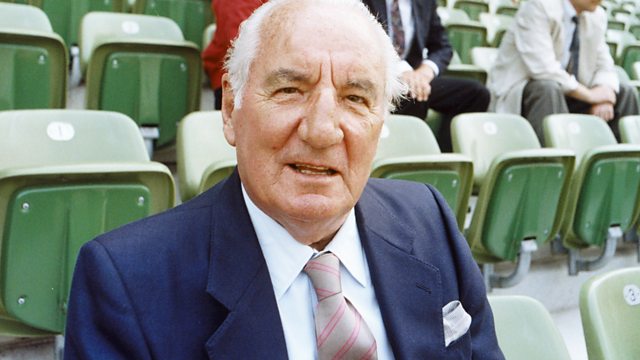 Fred Perry
The British three-time Wimbledon tennis champion answers the questions in the BBC Home Service's interview series. From June 1961.
The British three-time Wimbledon tennis champion, Fred Perry (1909 - 1995) is quizzed by Elizabeth Beresford and Denzil Batchelor.
Fred details the obstacles he faced on his path to success on the tennis court - and the determination needed to triumph over his opponents.
Launched in 1952, Frankly Speaking was a novel, ground breaking BBC series. Unrehearsed and unscripted, the traditional interviewee/interviewer pairing was initially jettisoned for three interviewers - later two - firing direct questions. Early critics demanded it was axed, but the format won out and eventually won over detractors.
First broadcast on the BBC Home Service in June 1961.