Main content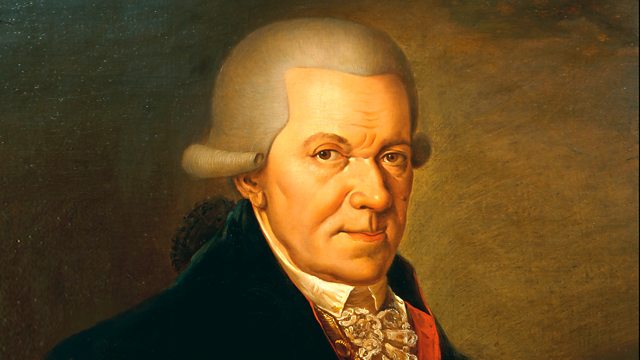 Donald Macleod focuses on Michael Haydn's first years in Salzburg, the city where he made his name and went on reside for over 40 years.
Having a world famous composer for a brother isn't easy. Despite being hugely respected in his own lifetime and thought, especially in sacred music, to be at least the equal of Franz Joseph, Michael Haydn has not been kindly dealt with by history. A modest man, comfortable in his Salzburg surrounds, Michael Haydn's lack of ambition seems to have held him back, and his works are rarely heard today. This week Donald Macleod tries to redress the balance by exploring the life and work of a composer admired and respected by Mozart, and revered by Schubert.
In today's programme, Donald focuses on Michael Haydn's first years in the city in which he would make his name, and where he'd live for over forty years - Salzburg.
Michael Haydn: Concerto in C for viola, organ and string orchestra - 3rd movement
Simon Preston, organ
Stephen Shingles, viola
Academy of St Martin in the Fields
Neville Marriner, conductor
Michael Haydn: Serenade in D - 6th movement
Dieter Klocker, clarinet
Prague Chamber Orchestra
Gernot Schmalfuß, conductor
Michael Haydn: Ave Regina Caelorum, MH 140
St Jacob's Chamber Choir
Gary Graden, conductor
Michael Haydn: Requiem: Pro Defuncto Archiepiscopo Sigismundo - Versus, Sanctus & Benedictus, Agnus Dei & Communio, Requiem Aeternam
Carolyn Sampson, soprano
Hilary Summers, alto
James Gilchrist, tenor
Peter Harvey, bass
Choir of the King's Consort
The King's Consort
Robert King, conductor
Producer: Sam Phillips.