Main content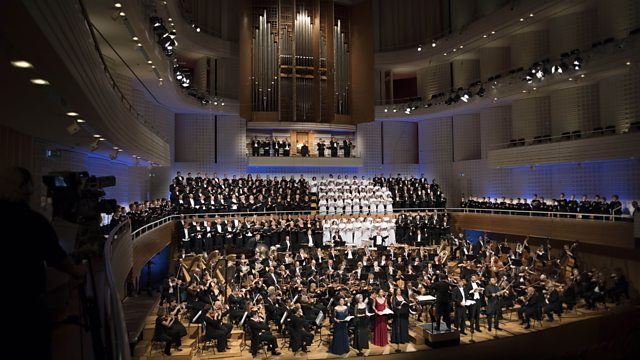 Mahler's Symphony No 8 - 2016 Lucerne Festival
Ian Skelly introduces a performance of Mahler's Symphony No 8 in E flat conducted by Riccardo Chailly, in a concert given at the 2016 Lucerne Festival.
Ian Skelly introduces a performance of one of Mahler's largest scale symphonies, in a concert recorded earlier this year at the Lucerne Festival.
Gustav Mahler Symphony No. 8 in E flat ('Symphony of a Thousand')
Ricarda Merbeth, soprano
Juliane Banse, soprano
Anna Lucia Richter, soprano
Sara Mingardo, contralto
Mihoko Fujimura, mezzo-soprano
Andreas Schager, tenor
Peter Mattei, baritone
Samuel Youn, bass-baritone
Bavarian Radio Chorus
Latvian Radio Chorus
Orfeón Donostiarra
Tölz Boys' Chorus
Lucerne Festival Orchestra
Riccardo Chailly (conductor).
Main image
Photo © Priska Ketterer/Lucerne Festival