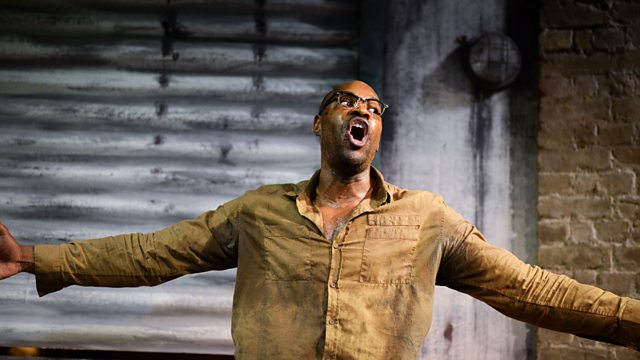 Hannah Kendall's new opera The Knife of Dawn
Tom Service presents the world premiere of Hannah Kendall's opera The Knife of Dawn, recorded earlier this month at the Roundhouse in Camden, London. Plus music by Daniel Kidane, Samantha Fernando and Shiva Feshareki.
Part of Radio 3's ongoing celebration of composers from the UK's black, Asian and minority ethnic communities, in conjunction with this week's Diversity and Inclusion in Composition conference at the Royal Northern College of Music in Manchester, where Daniel Kidane was among the guest speakers.
The Knife of Dawn explores the life and mind of Guyanese poet and political activist Martin Carter as he fights for his country's independence from Britain. It's set in 1953, when Carter was imprisoned for "spreading dissension". In this, her operatic debut, Hannah Kendall sets five of Carter's own poems, 'In a Great Silence'; 'Listening to the Land'; 'This is the Dark Time My Love'; 'The Knife of Dawn' and 'Not Hands Like Mine', which have been drawn into a moving new libretto by Tessa McWatt.
Last on