Main content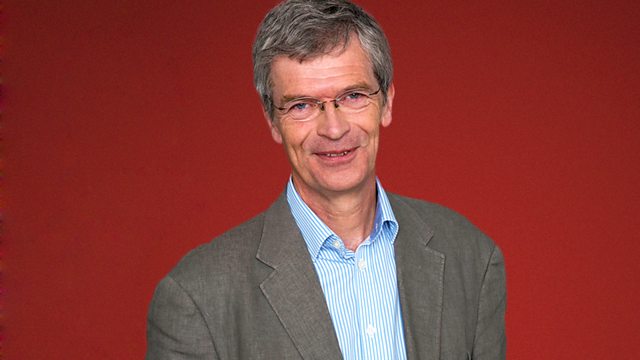 22/10/2016
There's a focus on swing era jazz this week with Alyn Shipton's selection of listeners' requests including music by Coleman Hawkins and Ben Webster, teamed up together, plus tracks from Django Reinhardt and Art Tatum.
Performers:
Artist  Jimmy Heath
Title  On Green Dolphin Street
Composer Kaper / Washington
Album  Really Big
Label  Riverside
Number RLP 333 S 2 T 2
Artist  Joe Harriott
Title  Caravan
Composer Ellington, Tizol, Mills
Album  Joe Harriott Story
Label  Proper
Number Properbox 160 CD 3 Track 7
Performers: Shake Keane, t; Joe Harriott, as; Harry South, p; Coleridge Goode, b; Bobby Orr, d; Frank Holder, perc; 8 April 1960.
Artist  Django Reinhardt
Title  The Man I Love
Composer Gershwin
Album  Crazy Rhythm
Label  Marshall Cavendish
Number Jazz 13 Track 18
Performers: Stephane Grappelli, p; Django Reinhardt, Joseph Reinhardt, Eugene Vees, g; Emmanuel Soudieux, b. 25 August 1939 London.
DISC
Artist  Ben Webster
Title  Maria
Composer Coleman Hawkins
Album  Three Classic Albums
Label  Avid
Number 1038 CD 1 Track 7
Performers: Ben Webster, Coleman Hawkins, ts; Oscar Peterson, p; Herb Ellis, g; Ray Brown, b; Alvin Stoller, d. 16 Oct 1957.
DISC
Artist  Art Tatum
Title  Cocktails For Two
Composer Johnston, Coslow
Album  Piano Grand Master
Label  Proper
Number Properbox 60 CD 1 Track 11
Performers  Art Tatum, p; 22 Aug 1934
Artist  Jacqui Dankworth
Title  Something's Gotta Give
Composer Mercer
Album  Live to Love
Label  Specific
Number 018 Track 13
Performers: Jacqui Dankworth, v; Geoff Gascoyne, b. 2013.
Artist  Dinosaur
Title  Robin
Composer Lura Jurd
Album  Together as One
Label  Edition
Number 1078 Track 2
Performers: Laura Jurd, t; Elliott Galvin, kb; Conor Chaplin, b; Corrie Dick, d. 2016
Artist  John Sangster
Title  Stompin Under the Hill
Composer Sangster
Album  The Hobbit Suite
Label  Swaggie
Number S1340 SA T 1
Performers John Sangster, vib; Bob Barnard, t; John McCarthy, reeds; Col Nolan, p; George Thompson, b; Len Barnard, d; Ian Bloxsom, perc. 25 Aug 1973.
Artist  Avishai Cohen
Title  Arab Medley
Composer Cophen
Album  Almah
Label  Parlophone France
Number 2564639681 Track 5
Performers Avishai Cohen, b; Yael Shapiro, cello; Yoram Lachish, reeds; Nitai Herskovits, p; Ofri Nehemya, d. strings. 2013.
Artist  Miles Davis
Title  Darn That Dream
Composer DeLange / Van Heusen
Album  Birth of the Cool
Label  Compulsion
Number 6096 Track 12
Performers Mile Davis, t; JJ Johnson, tb; Gunther Schuller, frh; John Barber, tu; Lee Konitz, as; Gerry Mulligan, bars; John Lewis, p; Al McKibbon, b; Max Roach, d; Kenny Hagood, v.
Artist  Ken Colyer
Title  Jungle Town
Composer Trad arr Colyer
Album  Painting the Clouds With Sunshine
Label  Black Lion
Number 760501 Track 4
Performers: Ken Colyer, c; Mike Sherbourne, tb; Bruce Bakewell, cl; Ray Smith, p; Bill Stotesbury, bj; Alyn Shipton, b; Colin Bowden, d. 6 Oct 1979.