Main content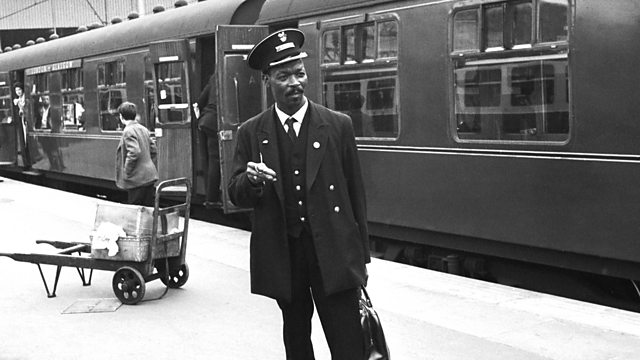 Asquith's Fight for Equality
Oona King uncovers the story of how Dominican Asquith Xavier fought a colour bar at London's Euston station in 1966, and asks why UK civil rights campaigners are neglected.
Oona King uncovers the story of Dominican Asquith Xavier, whose 1966 fight for the right to work as a passenger guard at Euston Station put pressure on the government to strengthen the widely discredited 1965 Race Relations Act.
Oona King's own family was at the centre of similar, better reported fights in the Deep South of the USA. She wants to know why it is that American Rosa Parks is widely known in this country, while Asquith Xavier is forgotten. What does that say about the place of black people in the UK?
The first Race Relations Act had been passed in 1965, making it illegal to "refuse anyone access, on racial grounds, to public places such as hotels, pubs, restaurants, cinemas, public transport or any place run by a public authority". But the legislation did not apply to the workplace.
Fifty years ago, two of this country's great railway stations, Euston and St Pancras, both operated a colour bar. It was a ban enforced by the local unions and station management, until Asquith Xavier risked his own job and the anger of his fellow workers when he went public and demanded the rules be changed. When he took up his new job, he had to ask British Rail for protection after anonymous workers sent letters threatening to cut his throat and "send him back to the jungle".
Contributors include Asquith's daughter Maria, and former railway guard Lord Peter Snape.
Producer: David Morley
A Bite Media production for BBC Radio 4.
Last on
Broadcast