Main content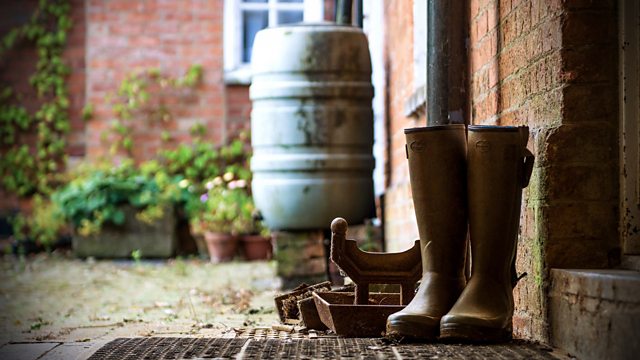 23/10/2016
Alice has a job on her hands, and Roy strikes a pose.
As they set up for Apple Day, Joe's comments on Will's flyers for the Cider Club. Eddie's anxious to get some new members signed up. It could help with cashflow, particularly with his and Clarrie's 35th wedding anniversary coming up. He wants to show her a good time but can't afford anything fancy.
In the Community Orchard, Kirsty and Roy chat about his foray into online dating as she takes his photo for a profile picture. Roy has borrowed Holly, George Grundy's dog, to pose with, although admits he's not much of an animal person.
Alice is struggling to cast Lynda's as yet unnamed Christmas Show, Kate seems to have left her to it. She promotes the idea of it being Cinderella, and persuades Eddie to sign up his whole family by promising him his own song and bespoke roles for Joe and Clarrie.
In the tearoom, Kirsty and Tony discuss Helen's decision not to make a complaint against Rob. When Rob arrives, he makes a point of not sitting at the reserved table Kirsty offers - he won't be hidden. Rob tries to rearrange his parental contact hours and location, but Tony is having none of it. Rob will have to find a way of fitting his working hours around his contact time with Jack. Determined Rob assures Tony he'll do so.
Countryside Insights from The Archers