Main content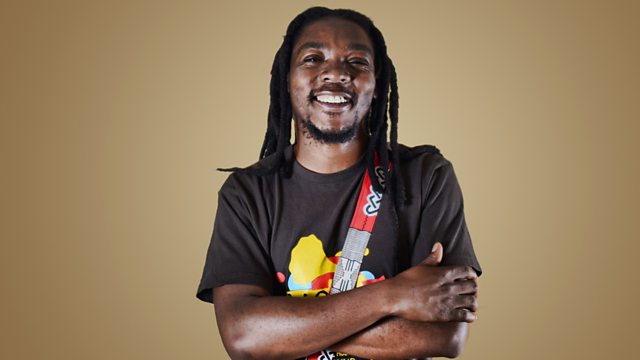 Another Kind of Stage
Thabiso Mohare looks at the possibilities offered by digital platforms for emerging poets, and those carrying forward ancient oral traditions, across the African continent.
In the first of two programmes, Johannesburg based poet Thabiso Mohare looks at the way digital platforms are serving poets across the continent, from emerging writers to established voices, and those carrying forward ancient oral traditions.
Thabiso Mohare ('Afurakan') is one of the poets and entrepreneurs spearheading developments in spoken word poetry in South Africa, and exploring the possibilities of what the digital space can offer poets in countries where there's a lack of publishing infrastructure, or publishers are pulling back from poetry. Thabiso talks to the digital pioneers who, as part of the broader tech revolution in a mobile-first continent, are offering poets across Africa a new outlet for presenting their work in a digital age.
The poets who are benefitting aren't just those below the age of 35, with a smartphone and wifi access, based in the major cities. Badilisha Poetry X-Change, a website based in Cape Town, is creating an online audio archive of the work of African master poets across the continent, some of whom recite rather than recording their work in book form, so the site is doing valuable work in preserving and archiving oral traditions. Linda Kaoma is Badilisha's Project Manager, and it's her job to track down such poets, however remote they are, and record them. Also based in Cape Town, but looking north across the whole of Africa, Bozza offers the opportunity for anyone with an internet connection to share their poetry, music and video content, in any language, and talk to their own community.
Thabiso talks to Mak Manaka, one of the poets excited by the opportunities to carve their own path, not only against those who value a published collection as proof of your worth, but also against the European model of success. And he talks to a mentor from the older generation, Professor Keorapatse Kgositsile, the poet laureate of South Africa, to see what he makes of it all, asking what the role of the poet has always been in African societies and how that translates into the online space, and what he sees the pitfalls as being.