Main content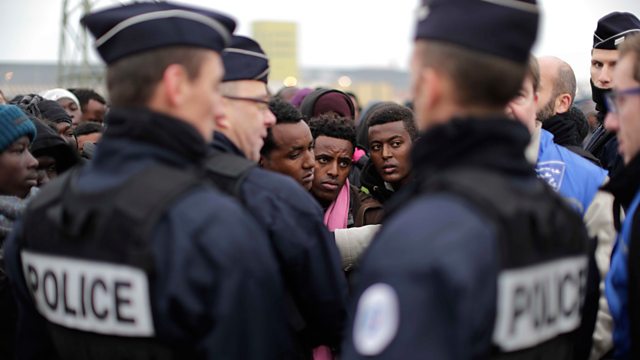 Latest from the Calais camp - is it mission accomplished?
Closure of Calais camp - concerns grow for women and children; results of the Bake Off are in - what made the show such a hit? And why Evangelical Christians are standing by Trump.
Photo: Calais camp migrants in front of French police officers. Credit: AP Photo/Emilio Morenatti.
Podcast
In depth reporting, intelligent analysis and major breaking news from a global perspective