Main content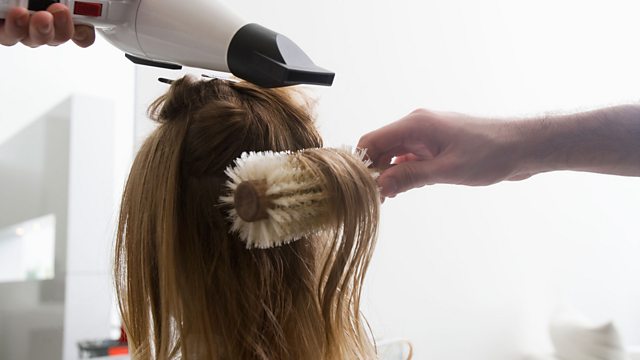 Blow dry bars, Vodafone, Tunisian tourism
How hair salons dedicated to just styling blow drys are becoming popular on affluent high streets, plus Vodafone is fined £4.6m by the regulator for breaking consumer rules.
House builders are more than doubling the amount of compensation paid to people who've bought defective homes. We speak to the homeowners who say their guarantees don't protect them against bad work.
A cruise ship has docked in Tunisia for the first time since terror attacks in 2015. We speak to the managers of the port in Tunis who hope this is the start of European tourists returning.
The Hospital Group has gone into administration. The firm performed cosmetic surgery on women who now complain the operations were botched. Will they be able to get any compensation?
Vodafone has been fined £4.6m for "serious" breaches of consumer protection rules. We speak to Vodafone customers and find out if this record fine for a telecoms company has any positive outcome for Vodafone customers.
Blow Dry Bars are opening shop in big cities and affluent high streets. Why has the blow dry become the biggest beauty trend of the year?
A panel of student judges have refused to select a winner for the Property Week Student Accommodation Awards - because they say poorer students are being priced out. We speak to the students who are refusing to recommend a winner.
Ofgem has brought in new rules to make sure customers' credit is protected if small energy companies go bust. The energy regulator explains how it's introducing a levy on all energy customers' bills.
Last on
Chapters
New Build Homes

National Housebuilding Council paying out more than double from 10 years ago in claims.

Duration: 07:51

Tunisia

The first cruise ship carrying tourists has docked in the port in Tunis.

Duration: 05:12

Hospital Group

It's understood Hospital Group has filled for insolvency.

Duration: 03:47

Energy Credit

Customers of smaller energy companies will be protected if the company goes bust.

Duration: 04:31

Blow Dry Bars

Hair salons purely dedicated to blow drys are opening up

Duration: 07:02

Student Accommodation

Students have refused to select a winner of an award for best student accommodation

Duration: 04:03

Vodafone

Vodafone has been fined £4.6m by Ofcom for seriously breaching consumer protection rules

Duration: 06:16

Broadcast