Main content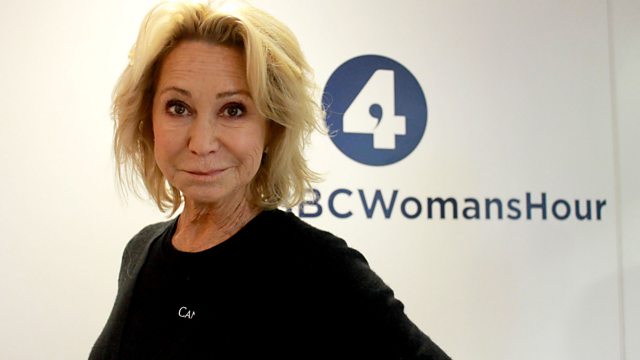 Felicity Kendal, Icelandic feminism, Clothes on TV, Hollie McNish
Felicity Kendal talks about her long career and turning 70. Noreena Hertz discusses gender equality in Iceland. And how are clothes used in contemporary dramas?
Felicity Kendal stars as Charlotte Bartlett, Lucy's spinster chaperone in Adrian Noble's tour of A Room with a View. Felicity first appeared on stage as a baby in 1947. Her father managed an acting troupe and she spent much of her early life touring India theatres with various parts in plays. She returned to England aged 17, and initially struggled to prove her experience until she landed the role that made her famous, Barbara in the 1975 BBC series The Good Life. Felicity joins Jane to talk about turning 70 and its impact on work, appearance and relationships.
Iceland has come top of the Gender Equality Index for the past six years and has a good chance of making it a seven in a row this week. ITV News' Economics Editor Noreena Hertz has been to Iceland to investigate why women in Iceland seemingly fare better than anywhere else. She joins us to share the stories of the women she met; from young feminist rappers and Iceland's former female president to a school educator whose nurseries and primary schools actively teach girls to be strong and boys to be affectionate.
When it comes to costume design for TV period drama gets all the glory but what about contemporary drama? How important are clothes to the storytelling? Darren Finch was the Costume Designer for the revival of Cold Feet and many other popular dramas including Silent Witness and Wire In The Blood. Charis Nolder blogs about what soap stars wear on screen so viewers can track down and buy the outfits they see.
Open Clasp, a theatre company known for working creatively with the most disenfranchised women across the UK, were commissioned to devise a play with women prisoners in HMP&YOI Low Newton, to eventually tour to male prisons. The result is their play Key Change, now commencing a national tour. Jane is joined by Catrina McHugh, writer and artistic director, and Cheryl Byron, a former prisoner who acted in the original show. They'll be discussing the power of making theatre inside, and why they are about to perform the show at Westminster.
And, the final episode of 'Becoming a Mother: A Hot Cup of Tea with Hollie McNish'.Today Hollie catches up with the writer and performance poet Yomi Sode .Yomi has a 2 year old son called Noah and since becoming a Father has learnt things about his Nigerian heritage he didn't expect to.
Presenter: Jane Garvey
Producer: Erin Riley.
Poet Hollie McNish has an honest chat with friends about birth, sex and parenthood.
Chapters
Iceland

Economist Noreena Hertz on why Iceland regularly tops the Gender Equality Index

Duration: 06:48

Felicity Kendal

Felicity Kendal on turning 70 and its impact on work, appearance and relationships

Duration: 08:30

Open Clasp Theatre

Open Clasp theatre company on their new play, Key Change, staring women prisoners

Duration: 10:18

Holly McNish

Hollie catches up with the writer, performance poet and father Yomi Sode

Duration: 08:32

Clothes on TV

How important are the clothes TV characters wear to the storytelling process?

Duration: 07:50

Credits

| Role | Contributor |
| --- | --- |
| Presenter | Jane Garvey |
| Interviewed Guest | Felicity Kendal |
| Interviewed Guest | Noreena Hertz |
| Interviewed Guest | Darren Finch |
| Interviewed Guest | Charis Nolder |
| Interviewed Guest | Catrina McHugh |
| Interviewed Guest | Cheryl Byron |
| Interviewed Guest | Hollie McNish |
| Interviewed Guest | Yomi Sode |
| Producer | Erin Riley |