Main content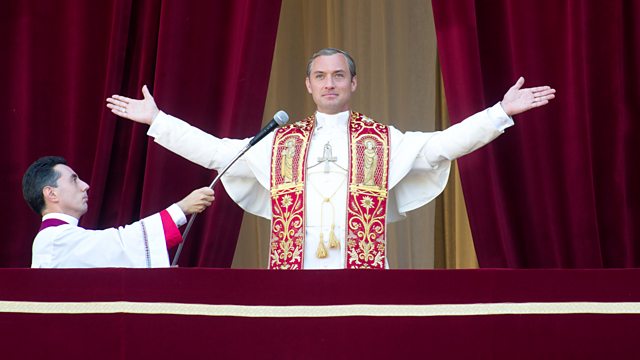 The Young Pope, Holiday hunger, Scientology
Religious and ethical news, discussing the new movie The Young Pope, plus hunger over the holidays and a new book on Scientology.
Monsignor Nizar Semaan of the Syriac Catholic Church speaks to Edward Stourton about the hopes and fears of displaced Iraqi Christians as the operation to retake Mosul from the so-called Islamic State continues.
The link between freedom of religion or belief and the prevention of violent extremism was the subject of a conference hosted by the Foreign Office this week. Trevor Barnes went along to hear the arguments.
This half term, an estimated 13 thousand meals will be served to children who would usually have free school lunches. Rachel Warwick, founder and director of 'Make Lunch', the Christian Charity behind the scheme, explores the notion of 'holiday hunger' and the impact of the rising cost of living on the UK's poorest households.
The political machinations of the Vatican have inspired HBO's new 10-part series, 'The Young Pope', starring Jude Law. The Tablet's arts editor Joanna Moorhead and Fr Alexander Lucie-Smith from the Catholic Herald discuss the continuing appeal of the Church as a subject for film-makers and authors.
Tensions between the Chinese government and the country's expanding Christian population remain acute and many Chinese Christians meet and worship in secret. Danny Vincent has been travelling round China to find out why.
Journalist Steve Cannane shares some of the revelations from his new book about Scientology.
And Radio 2's Faith in the World Week explores the theme of beauty and our relationship with it. The Bishop of Gloucester Rachel Treweek speaks to Sunday about the work she is doing with young people on the subject of body image and self-esteem.
Producers:
Dan Tierney
David Cook
Editor:
Christine Morgan.
Clips