Main content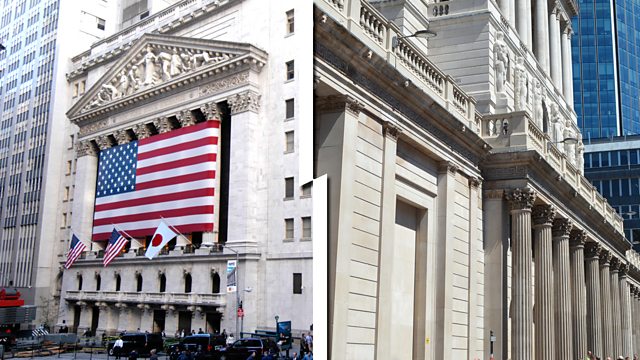 A Natural History of the Banker
Thirty years after the Big Bang deregulated UK financial markets, New York Times journalist Andrew Ross Sorkin traces the reputation of bankers on both sides of the Atlantic.
New York Times financial journalist Andrew Ross Sorkin criss-crosses the Atlantic to trace the troubled reputation of bankers over the centuries, in the UK and the USA.
With the global economy still recovering from the crash of 2008, the reputation of high finance often appears to be at an all time low. Banks and the people who run them are a common target of scorn both in pop culture and political debate. The world's masters of money have been brought low - and in full public view. But is banker-bashing really a new phenomenon, or do its roots actually run far deeper?
Andrew Ross Sorkin - author of Too Big to Fail and co-creator of the TV show Billions - traces the reputation of bankers, from the mysterious stockbrokers of late 17th century London to the shock crashes of 1929 and 2008 and the success of films such as Scorsese's The Wolf of Wall Street. He asks if we have always been ambivalent about the financial world and those who make it tick.
Featuring economist J K Galbraith, financier Charlie Munger, director Oliver Stone, anthropologist Karen Ho and historian Lucy Inglis.
Produced by Alice Bloch and Victoria Shepherd.
A Somethin' Else production for BBC Radio 4.
Last on

Broadcast