Main content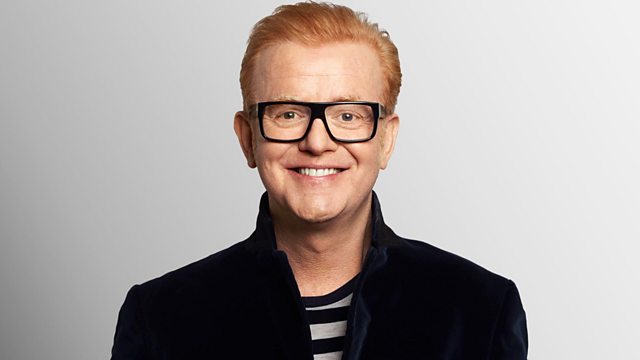 Mary Berry and Pumpkins
Chris speaks to the Queen of cakes Mary Berry ahead of tonight's final of The Great British Bake Off and meets perky pumpkin farmer Rob Copley.
Chris gets emotional as he speaks to the Queen of cakes Mary Berry, ahead of the last ever Great British Bake Off on the BBC. Mary looks back at her at her favourite moments from all 7 series and teases us about what the future holds for her post Bake Off. Plus, Chris meets Rob Copley, the pumpkin farmer who grows over 100,000 of them on his farm in Pontefract and today's Pause For Thought comes from Rabbi Harvey Belovski.
Last on
Music Played
Madonna

Material Girl

Celebration.
Warner Bros.
2.

David Bowie

Golden Years

David Bowie - Best Of Bowie.
EMI.

Amy Winehouse

Stronger Than Me

Jamie Lawson

Someone For Everyone

(CD Single).
Gingerbread Man Records.

Bananarama

Venus

Fantastic 80's - 3 (Various Artists).
Sony Tv/Columbia.

Status Quo

That's A Fact

(CD Single).
Universal Music On Demand.
001.

The Rolling Stones

Get Off Of My Cloud

The Rolling Stones - Forty Licks.
Abkco.

Lieutenant Pigeon

Mouldy Old Dough

Dance Hits Of The '60's & '70's.
Old Gold.

Emeli Sandé

Hurts

(CD Single).
Virgin Records.

Stevie Wonder

Uptight (Everything's Alright)

Dancing In The Street (Various Artis.
Universal Music Tv.

Coldplay

A Sky Full Of Stars

Aztec Camera

&

Mick Jones

Good Morning Britain

The Best Of Aztec Camera.
Warner E.S.P..

Alexander Armstrong

Fields Of Gold

Upon a Different Shore.
East West Records / Warner Music..
005.

Cyndi Lauper

Time After Time

No Greater Love (Various Artists).
Global Records & Tapes.

Kenny Loggins

Danger Zone

Top Gun O.S.T. (Various Artists).
CBS.

The Smashing Pumpkins

Tonight, Tonight

Robbie Williams

Party Like A Russian

Bruce Hornsby & The Range

The Way It Is

Life In The Fast Lane (Various Artists).
Telstar.

Manic Street Preachers

If You Tolerate This Your Children Will Be Next
Pause for Thought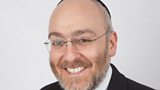 From Rabbi Dr Harvey Belovski, rabbi of Golders Green Synagogue and CEO of University Jewish Chaplaincy:
The Jewish festival cycle has just finished for this year.  It's been utterly exhausting, but wonderful and inspirational.  We've feasted, fasted, laughed, cried, sang and danced over the past few weeks, touching every possible emotion, but now normality has resumed and just the extra pounds remain.
I'm actually sad it's over but excited at what's next on the Jewish horizon.  Starting to read the Bible from the beginning - coming soon, to a synagogue near you: The Book of Genesis.  The trailer includes – creation, Adam and Eve eating the forbidden fruit and getting thrown out of the Garden of Eden, Cain murdering his brother Abel.
But the line that sticks most in my head reminds us that every human being – without exception – is created in the image of God.  But what is the image of God?  It doesn't mean that my passport photo resembles God.  Rather, the power to experience spirituality, change the world, see good in others, and experience eternity is shared by us all.  That's what makes human being special – whoever and wherever we are, we can rise above our limitations and caress the divine.  This force is called the soul.
Seeing the soul of others is life-changing.  We live in a society obsessed with external beauty and we are encouraged to assess people's worth by their looks, rather than their character.  But soul-watchers try to see past the superficial and touch our true core. inner beauty which radiates
Long ago, in Roman times, the daughter of the emperor asked a great rabbi why such wisdom was stored in an ugly container – in other words, she told him he was ugly.  The rabbi, unfazed, asked her why her father stored his wine in simple clay vessels – if the wine is so good, he should keep it in gold bottles.  She went home and the emperor transferred his wine to gold bottles, and when it went bad, he demanded an explanation from the rabbi.  The rabbi pointed out that very often, the finest materials keep best in the simplest containers.
The message is obvious – real beauty radiates from the inside through our words, our moral integrity, how we smile and, most of all, how we treat others.
Broadcast