Main content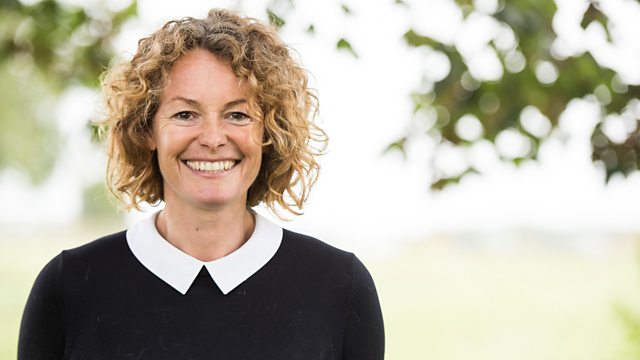 Medical Detection Dogs
An appeal on behalf of the charity Medical Detection Dogs, which has identified in dogs an incredible ability to sniff out human health conditions.
Kate Humble presents an appeal on behalf of the charity Medical Detection Dogs, which has identified in dogs an incredible ability to sniff out human health conditions, including cancer.
Archie is eight and has severe diabetes. Since he was born, his blood sugar levels have fluctuated without warning, leaving his parents exhausted from constant monitoring and terrified he might not survive the night.
But thanks to Medical Detection Dogs, they now have a dog trained to alert them to changes in Archie's breath that show he needs his blood sugar levels checked. Domino has given Archie the chance to feel like a normal little boy.
Kate also watches in amazement as a labrador called Kiwi correctly picks out urine samples positive for prostate cancer. If it is successful, research by Medical Detection Dogs could help experts to develop a cheap, non-invasive test for prostate cancer that could revolutionise the science of diagnosis.
Donate To Medical Detection Dogs
To donate to Medical Detection Dogs, please go to
https://www.medicaldetectiondogs.org.uk/
Or write to:
Medical Detection Dogs
3 Millfield
Greenway Business Park
Winslow Road
Great Horwood
Milton Keynes
MK17 0NP
If you want to donate by phone then call 01296 655888   
Kate Humble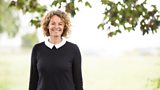 Hi, I'm Kate Humble.

There is one animal that is familiar to all of us and has become almost intrinsic to our lives.  It is the dog and the unique bond we have with this animal has meant that the role it can play goes far beyond that of beloved pet.  The charity Medical Detection Dogs uses this very special bond to train dogs to save the lives of people with chronic conditions such as diabetes, but it is also undertaking ground-breaking research.  Medical Detection Dogs is training dogs to detect cancer in humans and taking part in a rigorous scientific study, which could make a huge difference to cancer diagnosis in the future. 

If you want to help fund this pioneering research which could save thousands of lives, please support the remarkable work of this charity.

Many thanks
Kate

Medical Detection Dogs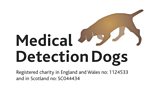 Medical Detection Dogs trains dogs to detect the odour of human disease. It is at the forefront of the research into the fight against cancer and helping people with life-threatening diseases. Our bio detection dogs are trained to find the odour of diseases, such as cancer, in samples such as urine, breath and swabs. The technology we are researching has the potential to transform disease detection with the creation of cheap, non-invasive and reliable tests.

The charity is currently running two major trials in co-ordination with NHS hospitals, one into the detection of prostate, bladder and kidney cancer using urine samples and the second into breast cancer using breath samples.

In training trials, the dogs have achieved 93 per cent reliability, which is higher than many existing cancer tests. Our medical alert assistance dogs are trained to detect minute changes in an individual's personal odour triggered by their disease and alert them to an impending medical event. We are a small charity and have been operating for just eight years. We receive no government funding for the work we do and rely entirely on the generosity of donations from trusts and the public.


Archie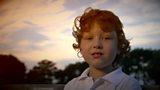 For some people – like Archie – a medical emergency is only ever minutes away. He's eight and has a severe form of diabetes. Soon after he was born, his blood sugar levels started to spike and drop.. with no warning symptoms.
 
His mum Jayne says: "Anything could happen at any time, and within seconds, it wasn't even minutes. Either one of us would stay up all night or we would both take it in shifts. So that we'd be checking him every hour. We would go to sleep and it would be the morning and we would be too scared to go into his bedroom. Because of the fear that he may not be alive…"
 
Archie's family were almost at breaking point when they found a charity that changed their lives - by giving them a very surprising new way to monitor Archie's blood sugar levels.

The solution was a dog. That's where the charity Medical Detection Dogs come in. Domino has been with Archie's family for 18 months. He takes some of the stress out of their lives by checking on Archie's sugar levels.

Jayne says: "Domino will sleep beside Archie in his room, by his bed, and if Archie is going out of his blood sugar range, Domino wakes us up, to actually check Archie. I'm not sure where we'd be without Medical Detection Dogs right now… Our little boy went from not wanting to talk to anybody, to actually going to all sorts of different after school clubs, running around being a little cheeky monster. Archie feels that he actually is normal now."

Archie loves Domino too: "Whilst I've had Domino, he's been a lifesaver really. Although he looks much of a normal dog, he just isn't."
Pauline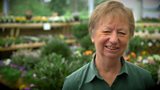 Pauline runs a local garden centre and fosters Kiwi. "I'd just got over cancer treatment myself and there's an article in our local village paper from Medical Detection Dogs wanting volunteers. We came up to their open day, and we said we've got to help – this is an incredible charity. So for the last three years I've been helping out, doing fostering work."

Kiwi is a biodetection dog working on Medical Detection Dogs' study into prostate cancer. Hopefully there will be a less invasive test for prostate cancer one day. If doctors could improve the accuracy of prostate cancer diagnosis then it would reduce the amount of avoidable invasive testing. And Kiwi's amazing sense of smell is being used to make it happen.

"I'm sure she must do because when we come in in the morning, in she goes, tail wagging … And it's like having a child – doing the school run with a dog!"



Lee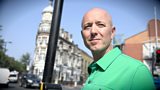 Having experienced prostate testing, 47-year-old Lee has volunteered to help with the research too. "My dad who is 82 at the time was tested positive for prostate cancer which prompted me and my brothers to have a blood test. My brother and I were  both found to be positive. So we thought, oh well, it's the next stage of the full diagnosis, which happened to a prostate biopsy. It was very unpleasant – something I definitely don't want to do again."

Before starting treatment, Lee got in touch with the charity and offered a urine sample known to be positive for prostate cancer.

"The mere thought of being able to let other people have early diagnoses in the future is a fantastic thing, and I'm really glad I could contribute something towards that, however small."

If it's successful, the research using these cancer detection dogs will mean more reliable testing and that will save thousands of lives.
Credits
| Role | Contributor |
| --- | --- |
| Presenter | Kate Humble |
| Series Producer | Fiona Cushley |
| Executive Producer | Ruth Shurman |