Main content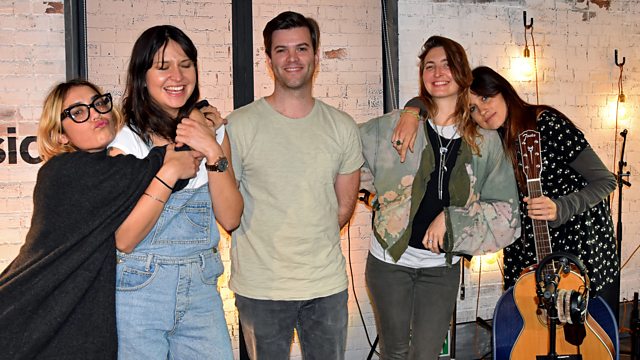 With Warpaint live in session
Tom Ravenscroft sits in for Lauren Laverne with LA four-piece Warpaint performing in the 6 Music Live Room.
Tom Ravenscroft is in for Lauren and welcomes Warpaint to the 6 Music Live Room. The LA four piece are back 'Heads Up' a new album they're describing as a mature step forward. We span lead single 'New Song' loads back in August and have been obsessing over the full record, which came out on Rough Trade on 23rd September.
Tom will also bring you half an hour of amazing music suggested by our beloved listener's in this week's People's Playlist. Plus more new music for our Just Added playlist, another Headphones Moment and a boxful of brilliant records.