Main content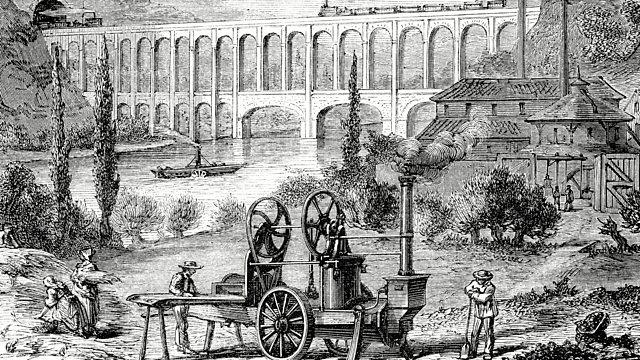 Andrew Carnegie
Adam Smith explores the paradox of Andrew Carnegie. The steel tycoon gave away millions as a philanthropist, yet he made money corruptly and was a leading breaker of strikes.
In the 19th century, so-called 'Robber Barons' - men like Cornelius Vanderbilt, Jay Gould, Andrew Carnegie, John D. Rockefeller and J.P. Morgan - seized the great new opportunities thrown up by the United States' Industrial Revolution.
The Robber Barons built vast businesses, and helped forged a radically new country - the basis of the America we know today. But did they sow the seeds of amazing progress, or did they steal the American Dream? Historian Adam Smith tells their stories and confronts their legacy.
In this episode, Adam explores the paradoxical career of steel tycoon Andrew Carnegie.
Carnegie was born poor in Scotland and seized the opportunities America offered.
He clambered up through the burgeoning telegraph and railroad industries through determination, hard work and intelligence. But along the way he was making money by corrupt means.
With the help of this money, he launched himself into the steel industry. His deployment of innovations in production helped him dominate it.
And then he sold up and spent decades giving away his money to pay for libraries and concert halls.
And yet he was also one of America's leading strike-breakers, not averse to using violence to crush trade union activity.
With: TJ Stiles, Joanna Cohen, Steve Fraser
PRODUCER: PHIL TINLINE.