Main content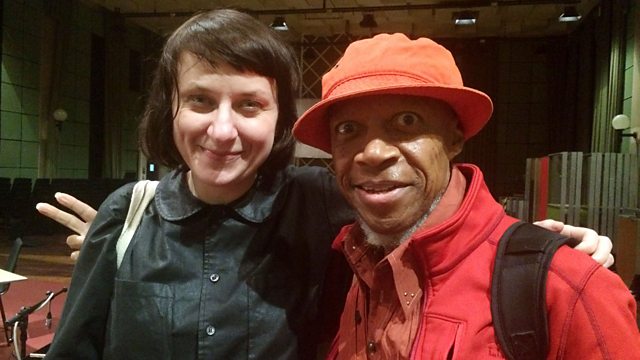 Laraaji and Ela Orleans
Fiona Talkington presents a special collaborative session, featuring American multi-instrumentalist and mystic Laraaji alongside Polish electronic artist Ela Orleans.
Namaste. Fiona Talkington presents an exclusive session from American multi-instrumentalist and new age mystic Laraaji with Polish electronic music artist Ela Orleans, recorded at the BBC's Maida Vale Studios.
Known for his prowess both on the electric zither and as a leading figure in laughter meditation, Laraaji rose to fame when he was discovered busking in Washington Square Park by Brian Eno. He released his debut album Ambient 3: Day of Radiance in 1980 as part of Eno's Ambient series and has been a key figure in new age music ever since.
Ela Orleans' brand of experimental electronica has been described as both "haunt-pop" and "movies for ears" and has won her the admiration of Thurston Moore, among many others. Her recent work includes a remix of Laraaji classic Kalimba, but this one-off Late Junction Session is the first time the two artists have met in person.
Also in the programme, baroque guitar from Rolf Lislevand and Buchla synth adventures from Kaitlyn Aurelia Smith and Suzanne Ciani.
Produced by Alannah Chance for Reduced Listening.
Clips