Main content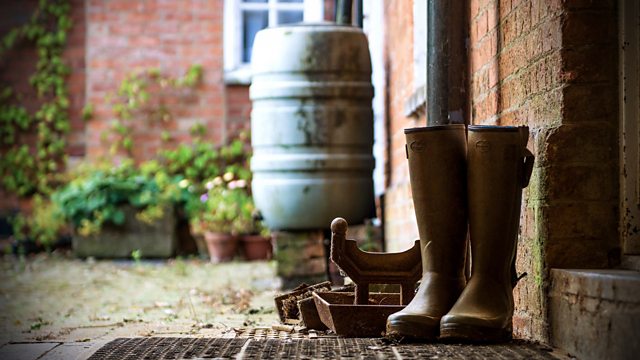 21/10/2016
Helen is ready to move forward, and Elizabeth is reminded of a road not taken.
Jill visits Elizabeth at Lower Loxley who tells her that Lily seems to be thriving at Borchester College but Freddie doesn't seem to have settled in as well as his twin. Jill takes refreshments to Freddie who is revising for his Maths re-sit. He's been getting help from Iftikar, his old tutor.
Elizabeth reveals to Jill that she and Iftikar were very close to having a relationship. But it was just too soon for her after Nigel's death. Elizabeth is adamant she doesn't have room for a man in her life right now.
Susan is surprised that Lynda has asked Kate to be her assistant director on the Christmas show. Lynda has arranged with Kate to embark on a cast recruitment drive at the imminent Apple Day celebrations. Lynda suggests Robert could shoot Susan's family portrait. He is a very competent photographer. Susan begs to differ. Not after last year's calendar debacle.
Helen is starting a new batch of cheese. Pat comments that she looks very contented. Helen agrees that she is. After much thought, Helen has decided not to make a complaint to the police about Rob. She feels she's got to get her life back.
Credits
| Role | Contributor |
| --- | --- |
| Writer | Keri Davies |
| Director | Gwenda Hughes |
| Editor | Alison Hindell |
| Jill Archer | Patricia Greene |
| Pip Archer | Daisy Badger |
| Tony Archer | David Troughton |
| Pat Archer | Patricia Gallimore |
| Tom Archer | William Troughton |
| Lilian Bellamy | Sunny Ormonde |
| Susan Carter | Charlotte Martin |
| Alice Carter | Hollie Chapman |
| Rex Fairbrother | Nick Barber |
| Toby Fairbrother | Rhys Bevan |
| Bert Fry | Eric Allan |
| Joe Grundy | Edward Kelsey |
| Eddie Grundy | Trevor Harrison |
| Emma Grundy | Emerald O'Hanrahan |
| Ed Grundy | Barry Farrimond |
| Shula Hebden Lloyd | Judy Bennett |
| Alistair Lloyd | Michael Lumsden |
| Kirsty Miller | Annabelle Dowler |
| Elizabeth Pargetter | Alison Dowling |
| Freddie Pargetter | Toby Laurence |
| Lynda Snell | Carole Boyd |
| Oliver Sterling | Michael Cochrane |
| Rob Titchener | Timothy Watson |
| Helen Titchener | Louiza Patikas |
| Roy Tucker | Ian Pepperell |
| Peggy Woolley | June Spencer |
Countryside Insights from The Archers