Main content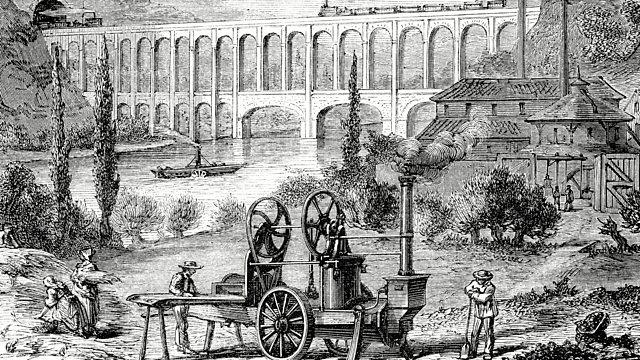 Adam Smith tells the story of banker JP Morgan and his battle against ruinous business competition in America. From 2016.
In the 19th century, so-called 'Robber Barons' - men like Cornelius Vanderbilt, Jay Gould, Andrew Carnegie, John D. Rockefeller and J.P. Morgan - seized the great new opportunities thrown up by the United States' Industrial Revolution.
The Robber Barons built vast businesses, and helped forged a radically new country - the basis of the America we know today. But did they sow the seeds of amazing progress, or did they steal the American Dream? Historian Adam Smith tells their stories and confronts their legacy.
In this episode, Adam explores how New York banker J.P. Morgan used ruthless pressure not to win in the free market but to end 'ruinous' competition.
Morgan strong-armed rival railroad companies into agreeing not to compete.
He bought out Andrew Carnegie's steel empire, in the great such deal in history, to forge the huge corporation US Steel.
And he did the same in the fields of electricity, farming and telecommunications, creating General Electric, International Harvester and AT&T to close down competition through consolidated companies.
And then in 1907 he played a crucial role in stopping the American economy collapsing.
And in this final episode, Adam takes a walk down Fifth Avenue in Manhattan, to explore how the Robber Barons have shaped our world. They helped to create crucial aspects of our world, which we now take for granted - such as vast corporations and paid employment, cheap travel and technology and huge gaps between rich and poor.
But is their legacy really more about the ruthless dynamic innovation of the free market, or big companies cosily closing down competition?
With: TJ Stiles, Joanna Cohen, Steve Fraser
PRODUCER: PHIL TINLINE
More episodes
Next
You are at the last episode