Main content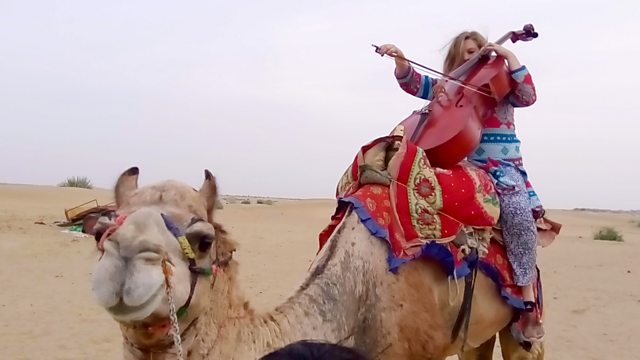 2016: Nina Plapp. A Cello in the Desert
Nina Plapp, winner of the 2016 BBC/RGS dream journey award, sets off from the Isle of Wight with her cello Cuthbert en route to India in search of the roots of gypsy music.
Winner of this year's prestigious BBC/RGS dream journey award is Nina Plapp who sets off from the Isle of Wight with her cello 'Cuthbert' en route to India via Transylvania in a search for the roots of gypsy music.
Nina is a cellist from a large musical family and the energy and rhythms of gypsy music have always mesmerized her. Cuthbert, now 167 years old, has played in many an orchestra and was most recently under the guardianship of Nina's great aunt Bebe.
After a family send-off, Nina and Cuthbert head east on an adventure into the rich musical landscape of the gypsies. They first visit a family in Romania where she immerses herself in the wild rhythms and melodies of the Roma in rural Transylvania. Then they continue to India to seek out the original gypsies. On their way they join a chorus on the train through the desert, get locked inside a cupboard with singing girls in a Rajasthani village and play with the gypsy musicians at a wedding.
If you'd like to apply for next years Journey of a Lifetime Award and make a feature fore Radio 4 about your adventure you have until 2nd November. Look for Journey of a Lifetime on the Royal Geographical Society website. www.rgs.org/journeyofalifetime
Producer Neil McCarthy.
Last on
Bopha musician Sugna Ram playing the ravanhatta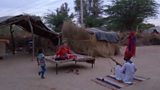 Nina in Jodhpur, The `Blue City'.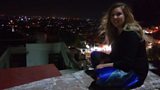 Family jam in the kitchen in Szaszcsavas, Transylvania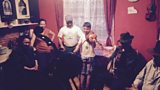 Rambling around the village of Szaszcsavas, Transylvania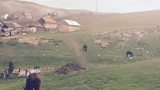 Broadcasts